Solo hiking with Andy Szollosi – Part 2
In Part 2 of our interview with Andy we continue to hear more about his solo hiking adventures and the dangers that he sometimes faces out there alone in the wilderness. He also shares more of his crazy/amazing stories with us and gets down to the details of what being in the outdoors means to him. You can read more by visiting Andy's amazing blog posts on his website:
mountainsofaustralia.com
or follow along with his journey's on Instagram where he goes by the name of
mountainsofaustralia
. He also has another website
(www.theia.photography)
dedicated purely to his photography. You can watch the trailer to
Winter on the blade
below. A spectacular film with possibly an even more spectacular behind the scenes story that we discussed with Andy. If you like what you see, jump on over to Vimeo and watch
Winter on the Blade On Demand.
Available on:
iTunes: Episode 018: Solo hiking with Andy Szollosi Part 2 – Hike or Die Outdoor Adventure Podcast
Podbean: Episode 018: Solo hiking with Andy Szollosi Part 2 – Hike or Die Outdoor Adventure Podcast
Spotify: Episode 018: Solo hiking with Andy Szollosi Part 2 – Hike or Die Outdoor Adventure Podcast
Special thanks to our offical Podcast sponsors:
BLUEY MERINO
– A fully Australian-owned-and-operated Merino Activewear & Outdoor Clothing company.
RHEOS GEAR
– Floating Sunglasses (Available in Australia through
HOWDOG Fishing & Outdoors
)
TOPO MAPS+
– Go deeper into the backcountry
CARIBEE
– One of Australia's most well known and leading backpack, travel and outdoor brands.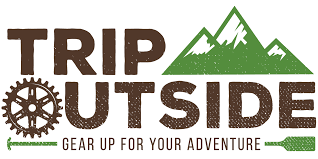 This episode is also sponsored by
TripOutside.com
– The fastest growing adventure gear rental website that allows customers to book outdoor gear and adventures online from the best local outfitters in over 60 top adventure destinations across North America.
PODCAST SHOW NOTES:
NEWS:
A kuksa by øyo
Also referred to as a Guksi (or Finnish: kuksa; Swedish: kåsa) is a type of drinking cup traditionally crafted by the Sami people of northern Scandinavia and carved from a birch burl.
oeyo.no
craft high quality bushcraft and outdoor tools. Check out their website if you are prepared to drool over everything you see.
Recent bushfires in Australia
Areas not far from where Craig and I live have recently been evacuated due to bushfires so bad that they looked like they were raining embers. In this
abc.net.au News video
(and the screenshot below) you can see exactly what we were referring to.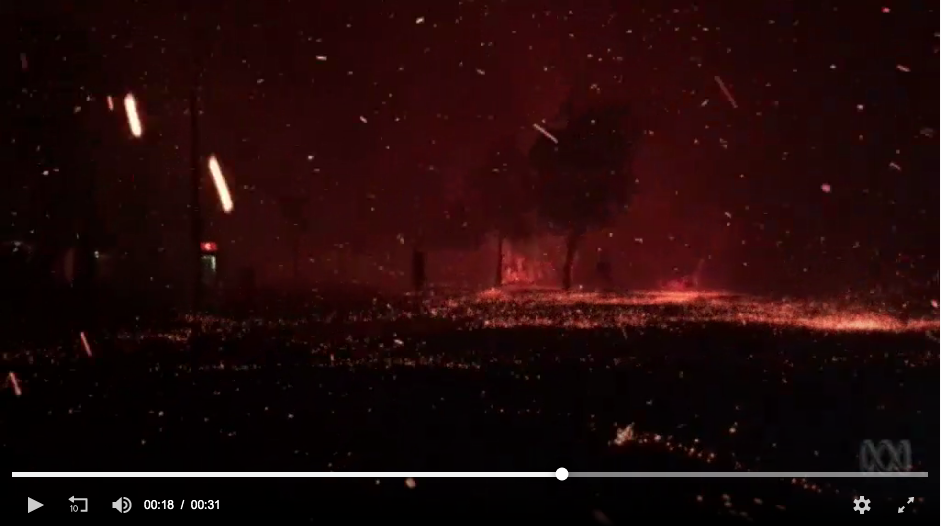 The Bigger Book of Yes
Richard Mathews,
our guest from podcast episode 16
was asked to submit a short story which was published in The Bigger Book of Yes: 22 Short Adventure Stories.
GoPro Hero 7 Firmware Update "How to":
There are some good firmware updates in the latest GoPro 7 release and you can learn how to easily take care of them with this
step-by-step instruction guide on GoPro.com
.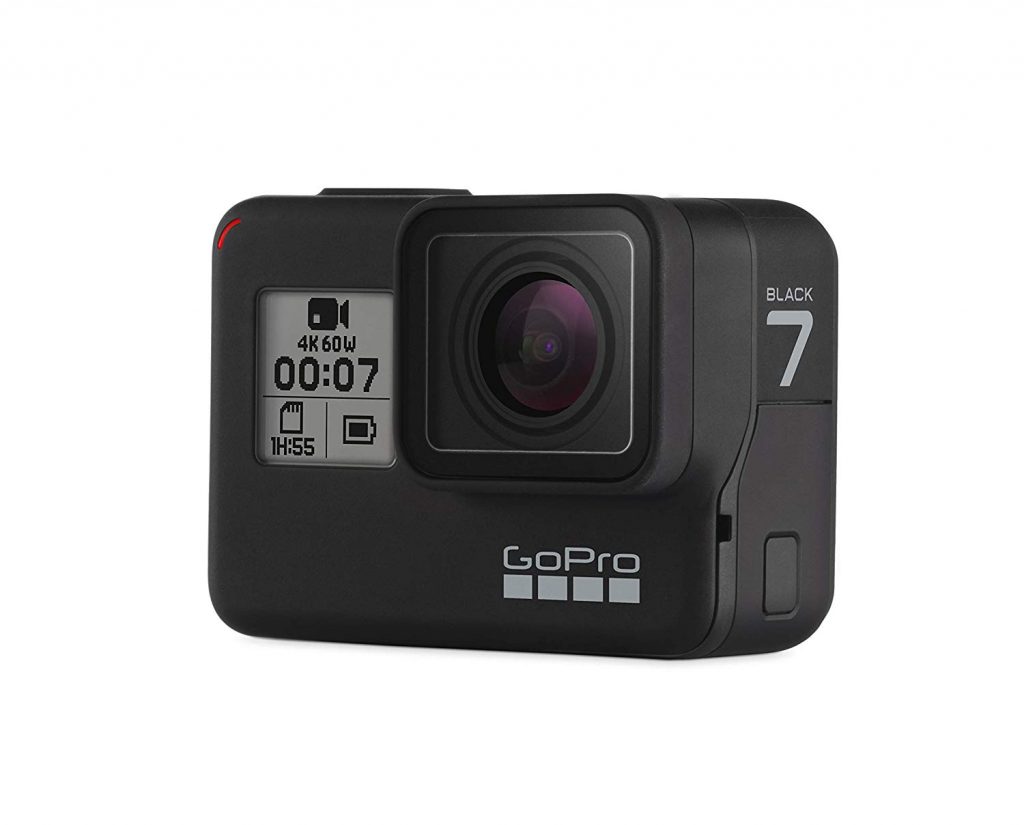 Wildlife Petting Chart
National Park Service
in the US really nailed this social media post warning visitors to keep their distance from all wildlife. In particular, the Facebook post below was aimed at a recent situation where a young girl was allowed by her parents to get within a few metres of a Bison that eventually attacked the girl. Thankfully the girl was unharmed and left only with a few small bruises and scratches but one HUGE lesson.
Council Overhang Vandalism
This is Council Overhang, a 425 million year old sandstone formation at the Starved Rock National Park which was known to be used for 8,000 years as a Native American gathering place. A couple photographed themselves after scribing a love heart and their initials into the sandstone walls after which they posted them on Instagram. In this article on
dailymail.co.uk
there are still questions around the authenticity of the photographs and as yet no charges have been laid.
Conservationists Want You to Stop Building Rock Piles
Cairns are stone rock pile structures taken from a Gaelic word meaning a mound of stones marking a memorial or landmark. Those that are constructed as legitimate points on a trail are now under threat as tourists and national park visitors build their own piles of rocks for fun. It seems harmless but apart from the aesthetic damage to a wild area, there are some risk to wildlife habitat (think Leave no Trace) and even more serious risk to hikers and trail-runners who mistake these piles of rocks as navigational indicators.
Read more about the problems around building cairns in this article.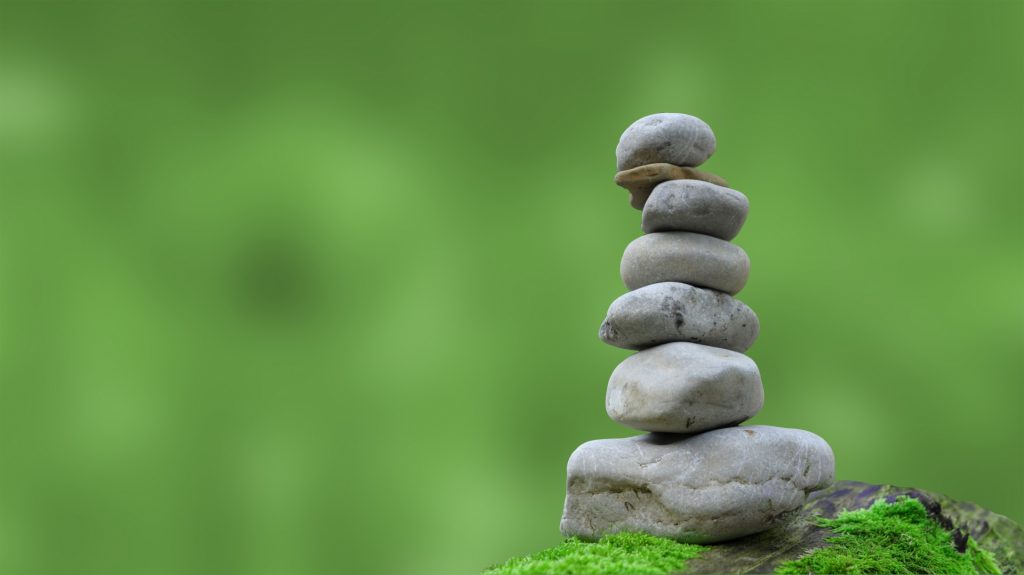 Dingos protect Alwal (Golden-shouldered Parrots) nests
It would almost be considered a symbiotic relationship except nobody is actually sure what the dingo is getting out of the exchange. The Alwal builds it's nest by burrowing into the sides of giant termite nests and that usually keep them pretty safe except when it comes to large monitor lizards that are so big they can stand on their hind legs and attack the nest, pulling chicks straight from the safety of their home. In this case though, we can see with the use of trail cameras that a dingo took up residence in the area and made it his mission to protect one particular nest from any danger until the chicks were old enough to fly away. Read the whole article on
bushheritage.org.au
and also see photos from the camera.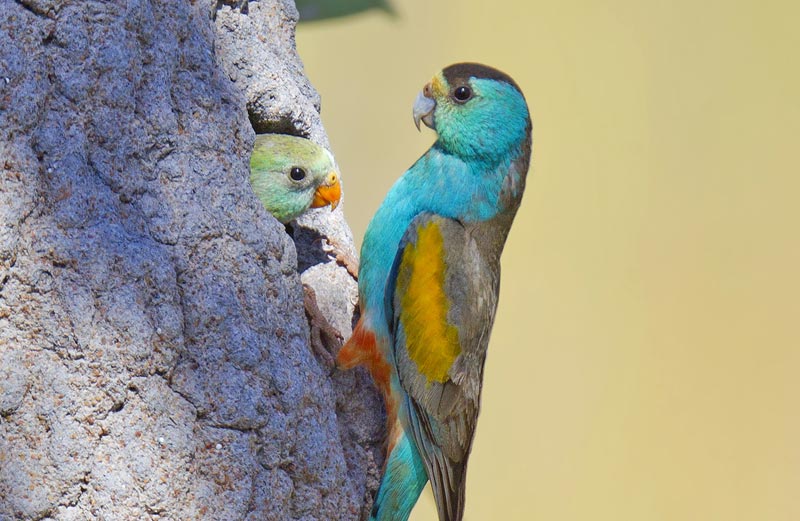 An unlikely but perfect hiking duo.
Here's one of those feel-good stories that really hit home for us since it was directly related to enabling people to experience hiking. In the full article titled:
She can't walk and he can't see, but together, they climb mountains
we learn about Melanie and Trevor who met through an adaptive exercise course. Melanie was born with spina bifida & Hahn lost his sight 5 years ago to glaucoma but when they found out they both had a passion for the great outdoors, as Melanie puts it "To us, teaming up to do this just seemed like common sense". It's an amazing story that really demonstrates that nothing should get in the way of getting into the wilderness.
Bibbulmun Track
The
Bibbulmun Track is a 1,000km hike
through the state of Western Australia which winds it's way through heathlands, forests, beaches and more.
GEAR TALK:
Merrell Tactical Range
The MOAB TACTICAL WATERPROOF BOOT pictured below is now part of
Merrell's Tactical offering
.
Bluey Merino Puffer Vest
As described on
blueymerino.com
: "The classic quilted design
breaths naturally
whilst protecting you from the elements. A uniquely woven Merino fabric shell that is light shower and wind resistant, ensuring you remain comfortable when active with no unwanted moisture build ups or cold sweats."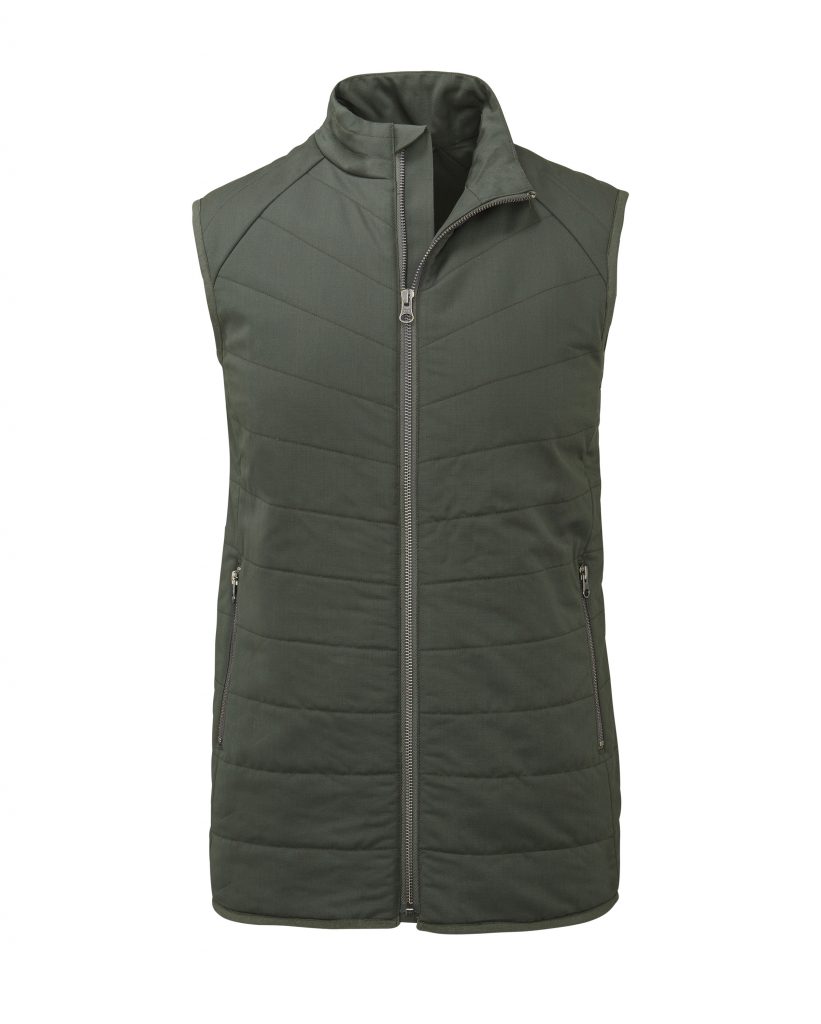 Bluey Merino Overland jacket
This
Bluey Merino jacket
is a naturally-breathing merino wool garment complimented by waterproof zips, waist and chin toggles to trap in the heat and keep out the elements. The double layered hood also assists in keeping out driving rain or howling winds.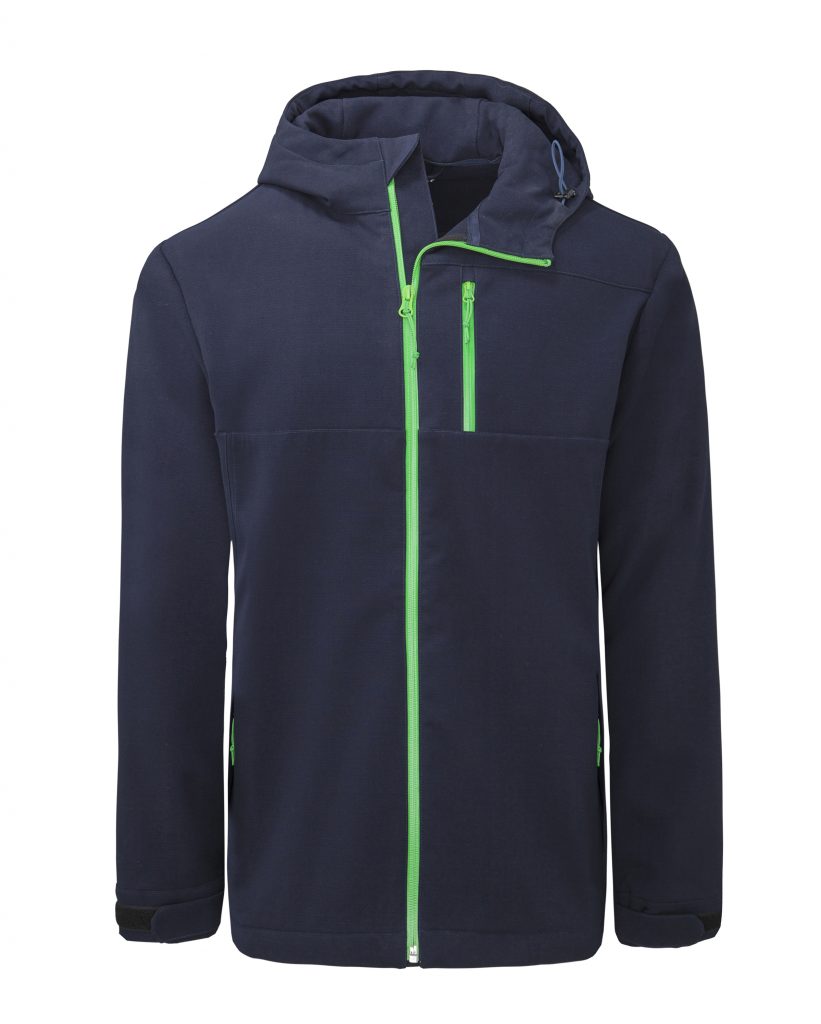 Petzl headtorches
The video below shows the
Petzl ACTIK-CORE
and the image below that is the
Petzl NAO Ultra-powerful, multi-beam headlamp.
TOM'S MAGICAL MYSTERY MEDIA MASH-UP:
Mt. Marathon Trail Run by Salomon TV:
There is a big chance you are not going to see a trail-run video this crazy for while. It's another fantastic mini-documentary by the Salomon TV team which tells the story of the
Mt. Marathon race
in the small harbour town of Seward, Alaska. It's only 5km (3.1 miles) in length but over that distance the elevation gain is 921M (3,022 feet). The current race record: 41.26 which was achieved after this film was made.
Wild Woman Bushcraft
Vanessa is from Germany and has gained popularity through her YouTube channel for her solo adventures into the woods and her practice of bushcraft techniques.
Nordic Nut Bread
I found a channel called Kvalifood on YouTube purely by accident and this recipe popped up. As soon as I saw it I thought it looked like hiking fuel. Calorie dense, easy to transport and would last well. Watch the video below or
check out the full Nordic Nut Bread / Paleo Bread recipe on Kvalifood.com
Bannock Bread
We also mention Bannock Bread in this episode of the podcast and here's the first video I ever stumbled onto with some pretty clear directions about the ingredients and how to cook them on an open fire.
Pemmican
From the Townsends YouTube channel, this is a very detailed description and "how-to" of Pemmican with a bit of history thrown in there too. Made from meat, Suet (rendered fat) and berries, Pemmican is a superfood for the trail and that's no doubt why it was so popular in it's era as it was also easily transported and long lasting.
My Year Without Matches – Claire Dunn
Claire's story of thrusting herself into the wild for an entire year and attempting to live off the land is truly captivating. You can learn a lot more about Claire and the book on her website
naturesapprentice.com.au
and jump onto Amazon and
purchase My Year without Matches
.