A lot has happened in the short time since our last episode was released. We took off on a hike in torrential rain that turned out being a crazy adventure. We had to avoid leech attacks and flooded areas at the same time. We tell you guys the whole story in this episode.

As always, we cover whatever news and hiking related info I find along the way. In this case it's the really important things like World Naked Hiking Day, treating your rainwear to keep you dry, the third woman to climb all of Tasmania's 158 Abel Mountains peaks, and a couple that canoe the Nisutlin River in the Yukon.

So join us again in our 40th episode, packed with outdoors info and a few good laughs.
Official Podcast sponsors:
BLUEY MERINO
An Australian-owned-and-operated Merino Activewear & Outdoor Clothing company.
www.blueymerino.com
CARIBEE
One of Australia's most well known and leading backpack, travel and outdoor brands.
www.caribee.com
Hike or die stickers are selling fast!
Our official HIKE OR DIE stickers are already making their way to hikers all over the world. They are available as a single sticker or in a 5-pack bundle and are ready to ship!
For every single purchase, we donate money directly to a wildlife or environmental cause.
Order yours now by visiting our official payment gateway and store:
ko-fi.com/hikeordie/shop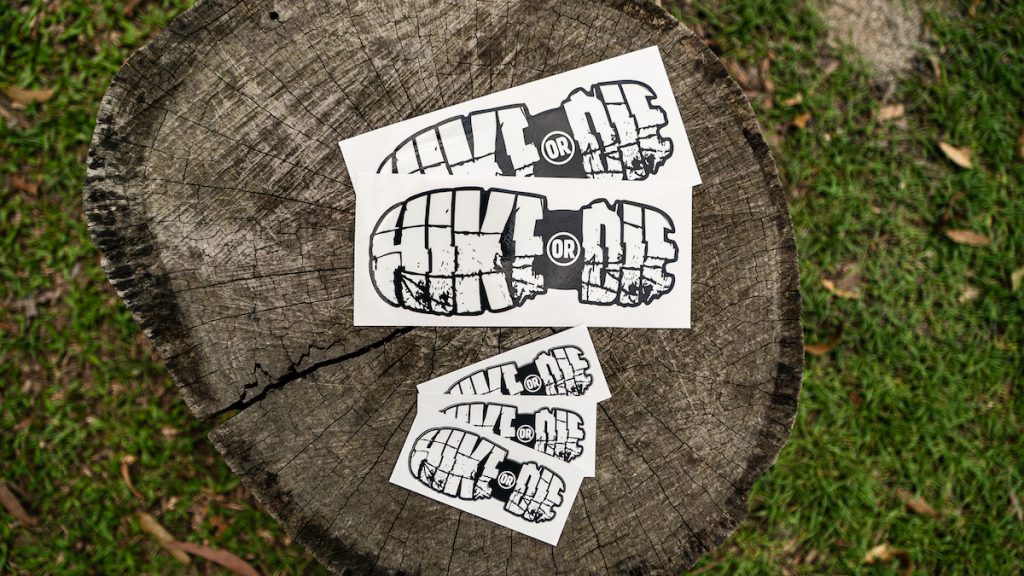 World Naked Hiking Day will be on the June 21st, 2022 this year and let's just say right here that you've been given plenty of notice to prepare! For us here in Australia, it's the middle of winter so we'll have our excuses ready. One of our listeners reminded us of the upcoming event and also the infamous Austin Powers "fruit bowl"clip for anyone attempting to film their naked hiking adventures. 
I can't say at what level we will be participating this year, but it's not completely out of the question given some of our previous antics.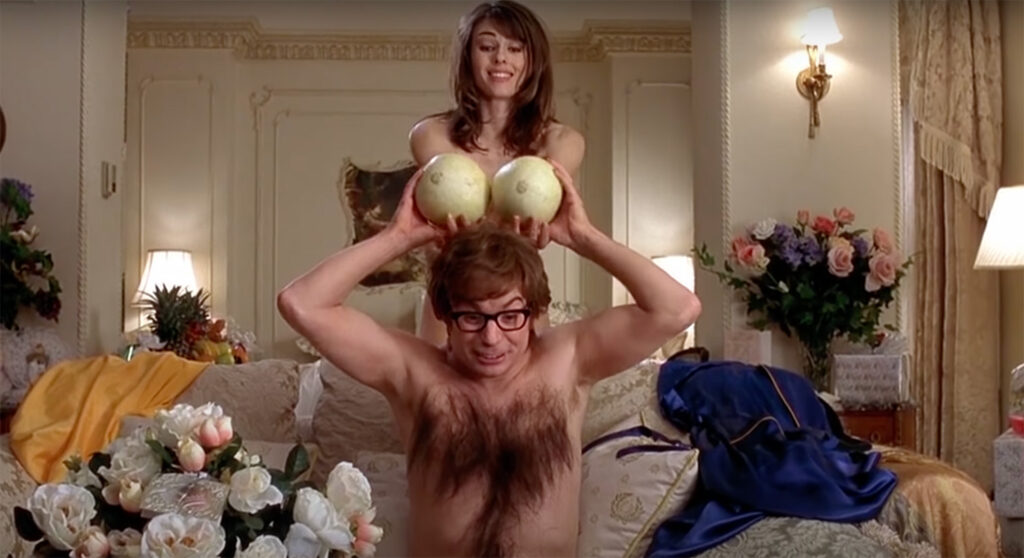 This article profiles the 'The 17 Worst Hiking Partners in the World' and it had me laughing out loud in parts and then reliving some uncomfortable hiking memories in other parts. 
We've definitely spent time with a few of these people on the trail in the past. 'The Slob', (not too hard to figure out what their bad habits are) brings back memories, as does 'The Soloist' and 'The Slacker'. Throughout our discussion in the podcast, we also came up with a few that weren't on the list, like 'The Proximity Pooper' and 'The Re-packer'. Not too hard to work out what they are either. 😉
If for no other reason than to make sure you aren't one of these hikers, you should check it out.
Read the full article here:
backpacker.com
Tasmania's Abel Mountains
Tasmania's Able Mountains consist of 158 peaks including all the very well known names from the Overland Track like Mt Ossa, Cradle Mountain, Barn Bluff, Mt Massif and more.
If you summit all 158 peaks, you are referred to as an 'Abelist' and join an elite and understandable very small list of others. This year Louise Fairfax added her own name to that list and in doing so, became the third woman in history to do so.
Louise's journey to the top however, is not one of consistent success but in some ways, quite the opposite. Originally her husband Bruce was her trail buddy and they tackled the peaks together. However, when he was diagnosed with Parkinson's disease, it was only a matter of time before he would be unable to continue with such physically and mentally demanding hikes and summit attempts.
To Bruce's credit he continued to push on and spend time with Louise in the outdoors as her biggest supporter until in quite a bizarre set of circumstances, he disappeared while they were hiking together. 
Louise was eventually able to convince a friend in to joining her to complete her quest after she had a few close calls on solo expeditions. 
Read the full article at:
abc.net.au
Learn all about the Able Mountains here:
theabelmountains.com.au
See the full list of Able Mountains peaks here:
peakbagger.com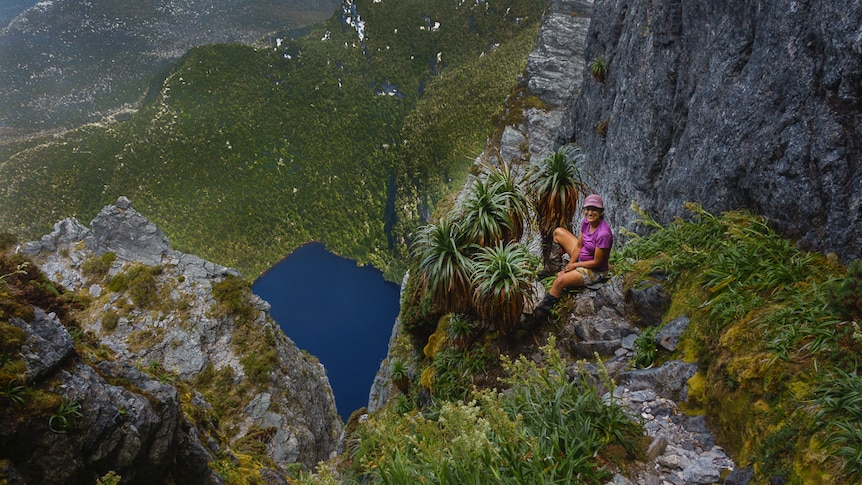 TOM'S MAGICAL MYSTERY MEDIA MASH-UP:
'WET OUT' and how to fix it
I was never really familiar with the term 'wet out' but I was certainly familiar with the feeling, having experienced it again literally days before I stumbled across this clip.
In short, it's the fabrics inability to continue to repel water and so water begins to penetrate and soak in. It's why you sometimes remove your rain jacket and feel wet underneath. In the clip below, Steven does a much better job of explaining the condition and most importantly, how to fix it!
I found this video very clear, very informative and I'm looking forward to reviving some of my rain gear in the near future.
This was definitely one of the funnier videos that popped up in my feed over the last few weeks. Because it involves rock climbers, I decided that was enough for me to loosely connect it with the podcast. 
It's a crazy and quite amazing story of a plane full of weed that crashes into a frozen lake in Yosemite National Park. Once some nearby climbers discovered the copious amount of hugs bags of marijuana scattered all over the place, they worked together to uncover every last bag they could.
The outcome was a whole bunch of climbers, some who were previously living out of their cars and vans, becoming so rich they were buying new cars and even houses. 
It really is an amazing story and a really good laugh.
It is no secret at all that I'm a very big fan of canoe adventures. Paddling down quite rivers alone, or with friends is something I've enjoyed so much in the past that I've started to make an effort to do it more often.
Finding this video (and to be honest the entire associated YouTube channel) was a great way to scratch that canoe adventure itch between trips. It is well crafted and interesting content by a couple who are clearly lovers of canoeing, lovers of the outdoors and definitely know their craft well. 
Visit their YouTube channel: Canoe The North