I was nearing the end of an 8 month hike-planning extravaganza when my conversations with the Peak Design team began. The timing couldn't have been better as I was only weeks out from a 7 day solo hike along The Overland Track in Tasmania. Like any other photography/videography/hiking gear junkie, I meticulously research every piece of gear under the sun so I'd already heard of the Peak Design brand before. However, I wasn't at all aware they had created an action camera alternative to the standard mount and of course, that concept immediately caught my attention. Could this really spell the end of my ridiculous pile of unsuccessful Frankenstein-esque DIY GoPro mounts? I pondered.
Design at it's peak
As soon as you begin removing the Capture P.O.V. from it's cleverly designed packaging you know you're onto a good thing. As the slick, low-profile mount rests in the palm of your hand, it has the feel of something that you're not going to regret having spent your hard-earned money on. Because of it's usefulness, it's also guaranteed to never end up in that drawer of pointless photography trinkets that we all have. The more you fiddle with the mount, the more you get the impression that someone has put a lot of time and effort into every aspect of this product, and that's because they have. The Peak Design team are no strangers to identifying the problems that keep us modern-day adventure photographers and videographers awake at night. And once identified, they set out to find perfect solutions not, unlike the Capture P.O.V. mount.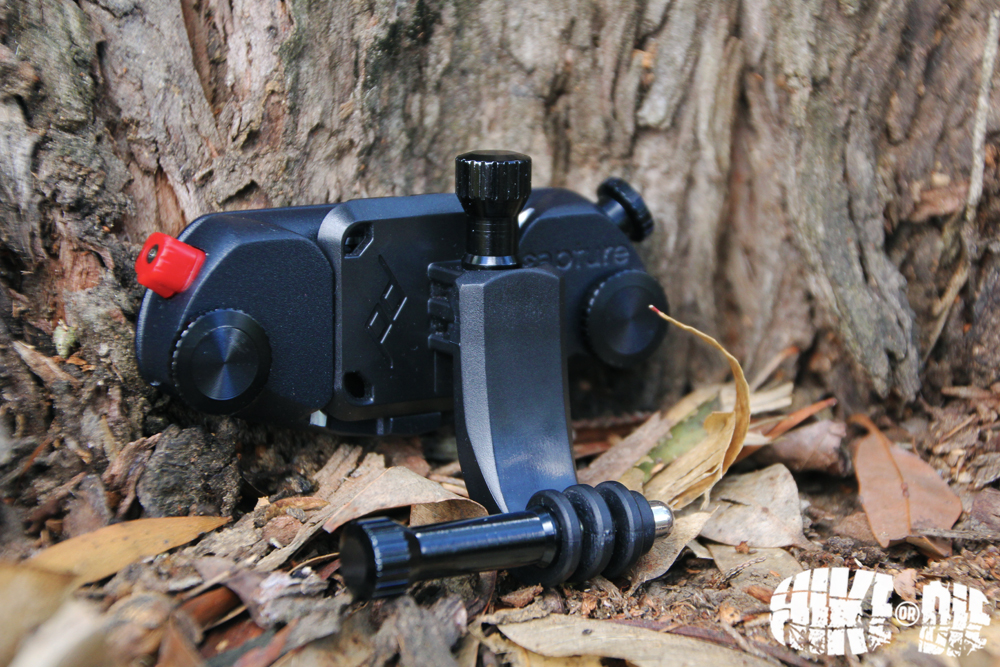 More rugged than your adventures
As you explore the Capture P.O.V. mount you immediately notice the weight of the solid aluminium plate construction and glass reinforced, nylon J-mount. They could have easily sacrificed durability for weight, but they didn't. Instead, they built something rugged and durable that you know you can trust hanging your expensive cameras from. Each component fits together so precisely and it really is a testament to the quality of the manufacturing, machining and again, the flawless design.
Function + Design
When you first look at the Capture P.O.V. mount, you'll wonder why it has so many knobs sticking out of it, kind of like a magnet that's been dropped into a bucket of bolts. What purpose they could all possibly serve? Well it soon becomes pretty clear after a few minutes of fiddling around with the mount that everything is quite logical in it's layout and designed for effortless, one-handed adjustment. No finger-breaking tiny screw heads to contend with, but instead, oversized bolt heads with a machined grip allowing you to make adjustments on the fly even with giant, clumsy man-fingers on a cold morning.
Something else you notice (or I should perhaps say – don't notice) is once the mount is attached to your backpack strap, you instantly forget it's there. I can tell you that plenty of things rattled and creaked throughout my 100km Tasmanian hike (including my knee) but this camera mount wasn't one of them. It's silent and completely non-intrusive to any typical movements. That's something I think might come as a surprise since we often expect to compromise comfort for convenience.
When the time comes to capture some sweet footage, it's just a matter of a few minor adjustments and hitting the record button. You can literally have this thing set up within a 60 seconds due to the simplicity and intuitive layout of the adjustment screws.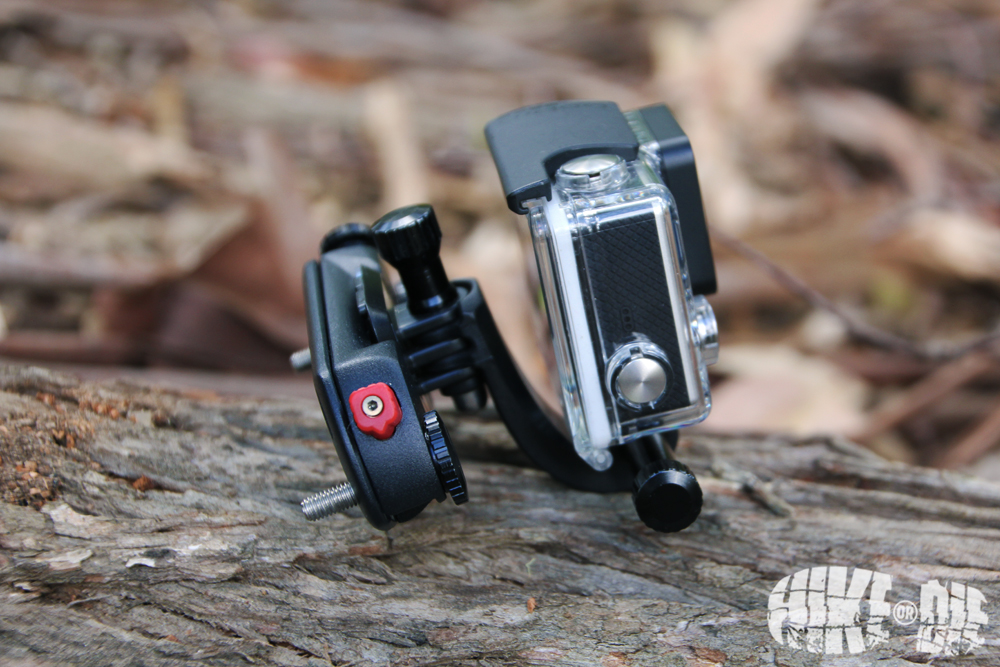 More than an unboxing
An unboxing is not a review, and as any avid reader/viewer of Hike or Die would know, we don't  review anything until we've tested it under real conditions. However, I will admit that on this occasion I probably went a little overboard with the testing of the Peak Design Capture P.O.V. mount. It's maiden voyage was a 7 day, 100km solo hike along The Overland Track, Tasmania and since then I've dragged it over waterfalls, swam through gorges, hiked up canyons, canoed down rivers and summited mountains.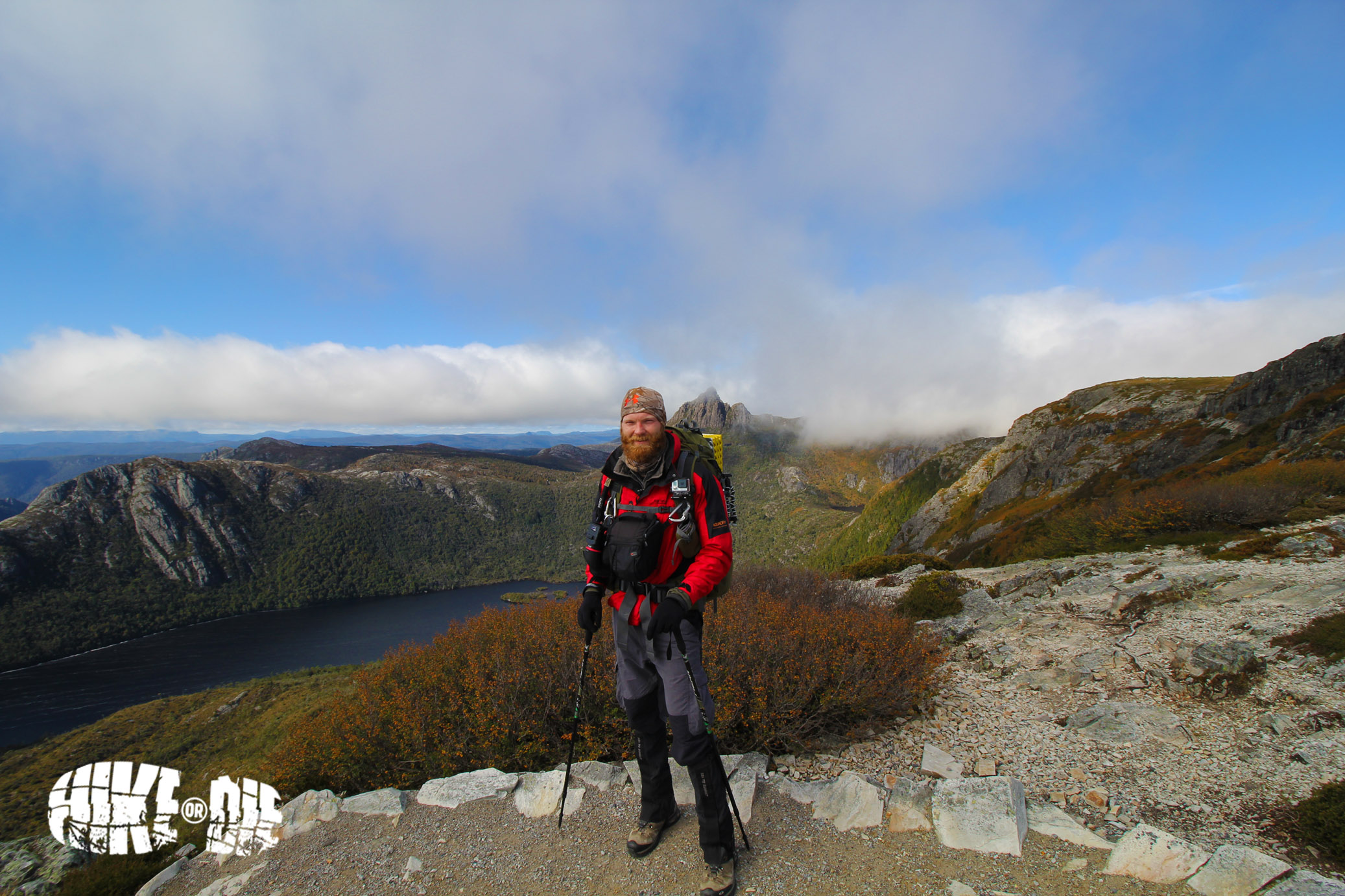 Now, after over a year of solid use, I can confidently say it's taken all the punishment I've thrown at it without a single issue. It's been conveniently tucked away on my backpack strap for every climb, paddle and hike, just waiting for the opportunity to help me get my next kickass GoPro P.O.V. shot. But don't make the mistake of thinking it's only useful for typical P.O.V. shots though. I often use it to pan across a landscape (by slowly rotating my body), to capture locked-off footage while I rest and also as a mini tripod by detaching the camera and J Arm from the Capture Clip and using the Action Camera Mount as a base on a flat surface.
There's going to be a lot of times when you don't want your camera attached to your pack especially during any kind of transit. Thankfully this mount has been designed with that in mind. On my flights down to Tasmania and during associated shuttle bus transfers, I had my GoPro, Action Camera Mount and J Arm safely tucked away inside my carry-on luggage with only the Capture Clip still on my backpack. When it was finally time to hike, it was just a matter of locking the Action Camera Mount back into the Capture Clip, tweaking a few of the adjustment screws, and I was off.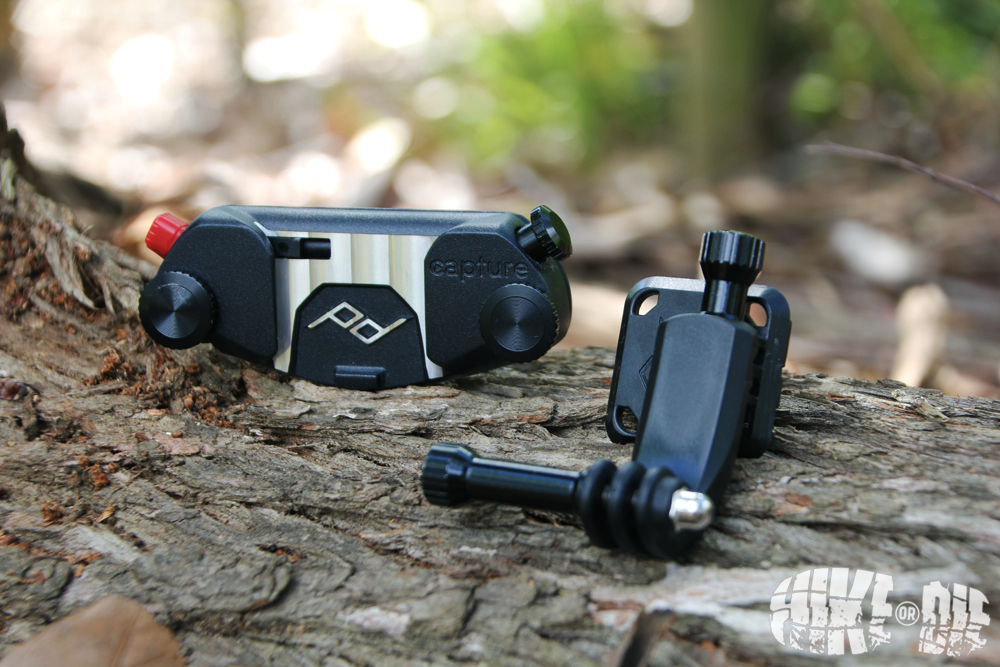 Could it get 10% better?
Since I know you need to get your own giant, clumsy man (or lady) fingers on one of these mounts, the Peak Design team have kindly offered 10% off all purchases* for our supporters, not only on the Capture P.O.V. mount but all the other awesome gear they produce. Simply visit their website from this peakdesign.com link or use the code HIKEORDIE at checkout and it's a done deal!
*Shopping cart total must be over $19.94. Offer is not available on bundles.
Do I really need this?
The short answer is: Yes. The long answer is: Yeeeeeeesssssssss! It's the solution to ever hiker's P.O.V. woes. It's hands down my favourite piece of camera gear and that's a very, very big call for me to make.
The way I see it is, even if there was a similar action camera strap mount system on the market, there's no way it will have been through the same research and design process because it won't have had the involvement of the Peak Design team. It's as simple as that. Those guys have got something special there and are fantastic to deal with. They know how to build gear and look after customers and I am grateful for the opportunity to have tested their product.
Grab one of these mounts for yourself and take your GoPro/Action Camera footage to the new level of convenience and quality on your next outdoors adventure. I'd love to hear about it and see what you've filmed so make sure you tag us in your posts or drop us a line.