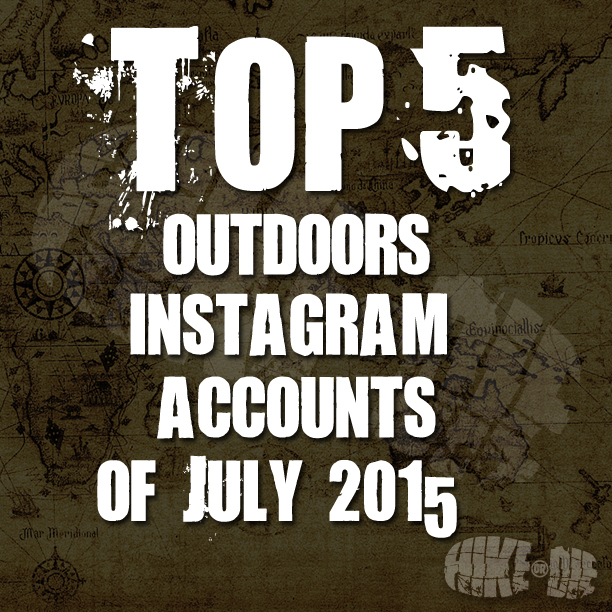 Each month I list the top 5 outdoors Instagram accounts that have inspired me by their stunning photography or interesting story-telling.
Well this month has been full of BIG scenery. The sort of wide sweeping views that make your jaw drop and transport you, if only for a second, right there witnessing it for yourself.
1. I actually discovered @walsh_aka_mafia by accident in the last half of the month. As soon as I did some digging through his images, I knew he was going to be hard to beat. Mountains, mountains and more mountains with the odd waterfall thrown in there for good measure. Truly inspirational stuff for all of us outdoors lovers.
2. @el_s consistently blows me away with her pics but this image said it all. The perfect campsite with the perfect view. She backed that up with a solid series including an astral shot that was spectacular. Consistently awesome pics are regularly served up on her account. Check it out.
3. I recently finished reading American Buffalo by Steven Rinella and when I saw this image from @jordankatter it pretty much made me relive the entire book in a split second. I endeavour to see a view like this with my own eyes one day. Until then, I'll just continue to stalk Jordan and the beautiful work he does behind the camera. Nice work mate.
4. What is as vast as the universe, fluffy, and takes kickass wilderness photographs? Well that'd be cosmic_fluff of course. I've been following this Instagram account for a long time now and it's always impressed me. This month though, there was one photo that made me linger for longer than usual and study all the detail. It's drool-worthy. What an epic shot. Love your work cosmic_fluff.
5. Another fairly recent follow of mine is kajsasilow. Breathtaking views time after time. I'm so glad I found her account. This month was no different except for the spectacular shot below. If you don't look at that photo and want to be immediately teleported there then you have some sort of a problem. Seriously great account worth the follow.
Well that's a wrap on another amazing month of Instagram inspiration.
Make sure you check out @hikeordie and follow our journey too. We'll also let you know when the next Top 5 is posted.
-TOM GRIFFIN
The Hike or Die Team