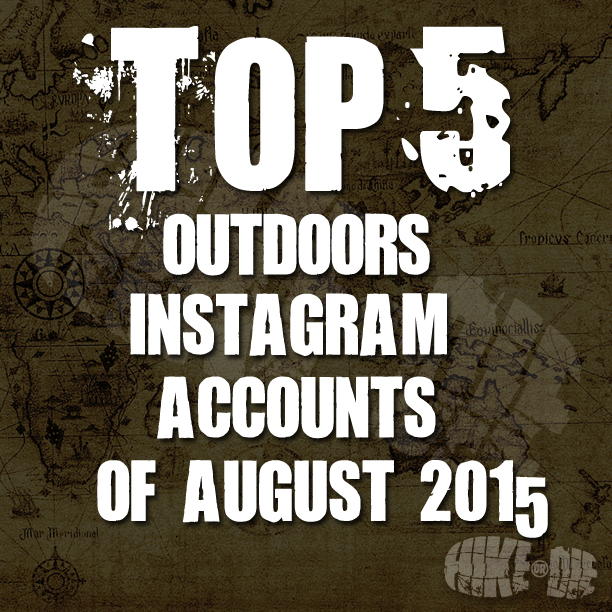 Each month I list the top 5 Outdoors Instagram accounts that have inspired me with stunning photography or interesting story-telling.
So here we go:
This was, without a doubt, the toughest Top 5 I've done do to date. It seems everyone was getting their hike on this month and the result was a non-stop flood of amazing outdoors scenery on my Instagram feed. Mountains seemed to be the order of the day and as the month progressed they just kept getting better. This month I actually contemplated a Top 10 but I eventually managed to narrow it down to the 5 you see below. Enjoy!
1. Having @acey_loves2_explore on this list has been a long time coming and it wouldn't surprise me if she pops up again in the near future. She's no stranger to hiking up crazy mountains to capture amazing photos. This month she dropped pic after pic of incredible mountain landscapes and one in particular (below) that sealed the deal for me. Her account is both inspirational and a ton of fun. It's well worth following her escapades.
2. It doesn't really matter what month it is, @wanderlust_outdoors will serve you up mouth-watering outdoors shots that make you want to start booking flights to New Zealand. It's a 10K+ account and that's no surprise when you see the images. This month however was a stand-out with back-to-back sweeping landscapes every time I checked my feed. It's a "must follow" account and that's that.
3. Early in the month the photo below blew my mind the instant I saw it but it wasn't until I came to write this article that I realised the photo credit went to @adventure.dude. Needless to say, I've already checked out his whole gallery and followed. Hiking, kayaking, pack rafting & fishing. You name it, he's got kickass pics of it. I'm already looking forward to more. Check it out and thank me later.
4. This single photo got @captainkirkjames straight on the list this month as soon as I saw it. Kirk Monhay is an adventure photographer from Canada and his pics are nothing short of amazing. You can expect sweeping mountain views, crystal clear streams and turquoise lakes on a regular basis. Keep the inspiration coming Kirk. Nice job.
5. Another Instagram account that keeps my feeding stacked full of spectacular outdoors pics is that of @hikingcorry. There are seriously enough insanely beautiful peaks, waterfalls, lakes, streams and hiking trails to make your eyes water. So break out the tissues and give her a follow. She will never disappoint.
Well that's a wrap on another amazing month of Instagram inspiration.
Make sure you check out @hikeordie and follow our journey too. We'll also let you know when the next Top 5 is posted.
-TOM GRIFFIN
The Hike or Die Team