Bunya Nuts and leech attacks
This episode is packed with crazy stories from the outdoors and our own recent hiking adventures. Craig got attacked by leeches but we also had time to roast some Bunya nuts by the stream.
We've also got a whole bunch of HOD news to share AND our first giveaway for a while when we team up with our longtime sponsor Caribee, to put two backpacks up for grabs!!
Hope you enjoy this episode!
Official Podcast sponsors:
BLUEY MERINO
An Australian-owned-and-operated Merino Activewear & Outdoor Clothing company.
www.blueymerino.com
CARIBEE
One of Australia's most well known and leading backpack, travel and outdoor brands.
www.caribee.com
The HODCAST - NEW Facebook Group is live!
Our new Facebook Group: The HODCAST is up and running and it's a great place to expand on topics that are discussed in the podcast. It's also a great place to share knowledge with the other members, given that we all hike in different environments and conditions around the world.
Jump straight over to the page and join in the conversation:
While my dog wasn't named directly from this classic Australian TV show "Skippy the Bush Kangaroo", I think she's going to be equally as helpful on the trail.
In this show, Skippy is more or less the main character and can do anything from catch bad guys and thieves to win big on the horse races.

As a young boy, this would be the show that was put on TV as soon as we got home from school. 
When Robin (the infamous podcast listener) heard us describing Cowboy Coffee in the last episode, he reached out to let us know that in Scandinavia, they refer to the same thing as "Kokaffe" which translates as boiled coffee. 
You can check out all the details at:
trangia.se
Our official HIKE OR DIE stickers are available as single stickers or in a 5-pack and are ready to ship!
You can order your own by visiting our official payment gateway and store:
ko-fi.com/hikeordie/shop
Thanks in advance for your support and make sure you tag us when you get your stickers out in the wild.
Caribee backpack giveaway
We've teamed up with our sponsor Caribee to bring you guys a double backpack Giveaway on Instagram. Entering is pretty simple, so jump straight down to the post below and get your entry into the mix! Good luck everyone!
Learn all about the Caribee Razorbill backpack here:
caribee.com
Bull attacks on the Rock Cobbler race
I know that laughing might not be the right reaction for this video, but because we know the cyclist in this video walked away with only bruising, I think it's safe to do so.
This footage was taken during the Rock Cobbler bike race near Bakersfield, California. An 80 mile off-road race across rugged terrain. Sam Ames, who posted the video said that there were three people on the day that had an unfortunate encounter with the bull. But he also goes on to say: "Everybody's good. They were all back here drinking beers". That's the spirit!
Check out the full article and video here:
usatoday.com
Closed Trail - Hiker dies
It's never easy when we hear of one of our fellow outdoor enthusiasts losing their lives or even becoming injured. In this case a hiking group decided to continue on a closed trail in very exposed and rugged terrain. 
As frequent and very experienced off-trail hikers, we understand the reasoning behind potentially wanting to continue on a hike during potentially hazardous circumstances. It's times like that when we have to really evaluate the situation and make sure that all members of the group agree that it's safe to proceed. 
I'm obviously simplifying what is a complex discussion but we do go into more detail during the podcast. 
Read the full article here:
Bonyi is the indigenous Gubbi Gubbi word for Bunya Nuts, the well respected bush tucker food that entire celebrations and festivals were centred around.
We recently collected some Bunya nuts while hiking through Gubbi Gubbi country and roasted them up for a snack by the stream. They are a delicious and filling food source with a very unique texture and flavour. 
Deadly Irukandji Jellyfish
There's a long list of potential killers across the Australian landscape and the Irukandji jellyfish is certainly one of them. What makes it more of a concern is it's tiny physical size and the fact that when it's submerged in water, it's all but transparent.
The recently successful attempt to breed them in captivity has led to the collection of new data and information, previously unknown. The climate change problem is allowing the Irukandji to move further south that usual and that is of course a concern to the more highly populated communities that frequent those beaches and waterways.
Being able to breed the Irukandji in captivity allows scientists to understand the creatures in much more detail and their effects on humans.
Read the full article here:
australiangeographic.com.au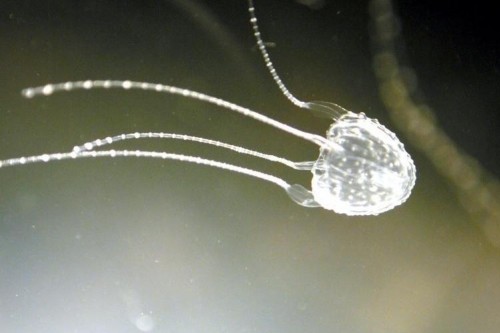 Choosing the best sleeping pad is not as simple as it first seems. There are many factors to consider and most of those are around your own personal preferences, the terrain where you wish you use it, the climate in your area and what trade-off you're willing to make between comfort and weight. It's safe to say that what one person considers comfortable is different to the next.
I like this article, specifically because it didn't lump every pad in the world together, but rather broke them up into logical categories being:
Lightest Sleeping Pad
Toughest Sleeping Pad
Best Bargain Sleeping Pad
Best self-inflating sleeping pad
Most Comfortable sleeping pad
Best Cushion-to-Weight Ratio
Best Women's-Specific Pad
Most Eco-Friendly
Lightest Winter Pad
Warmest Sleeping Pad
There's also some additional tips around looking after your sleeping pad and good explanations of R-value and the differences between inflatable and non-inflatable.
If you are planning on upgrading your hiking sleeping mattress in the near future, this could prove to be a very useful resource.
Read the full article on:
backpacker.com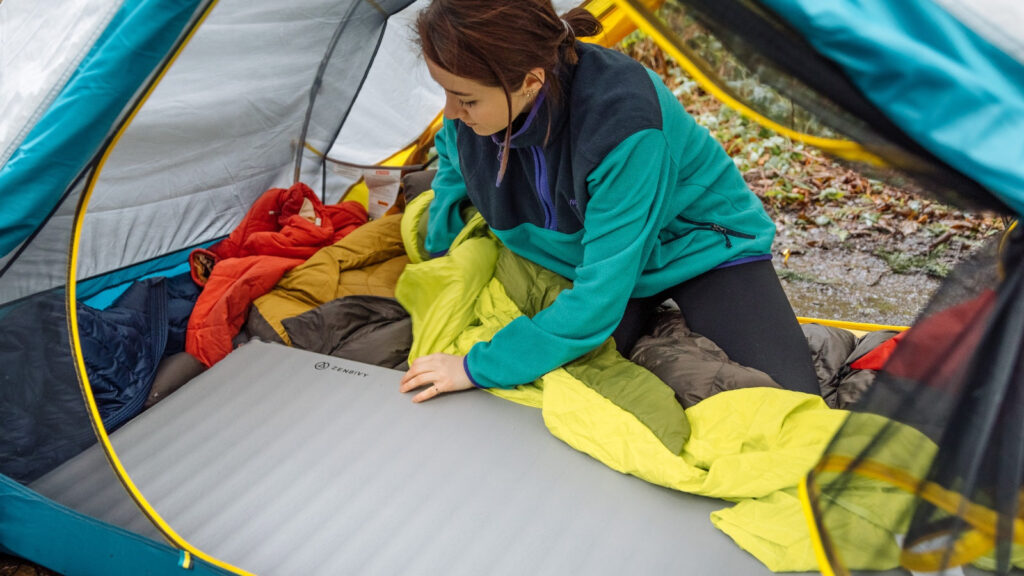 It's sad to even have to discuss a topic like this, but people are often looking for others to blame, even if Mother Nature is responsible.
In this case, Everest Guide, Garrett Madison decided to abort a summit attempt due to a potentially dangerous chunk of glacier ice looming over the route. Most people would be grateful for a guide putting their personal safety (and that of the group) over their own ego or an individual's goals. Garrett however, was slapped with a lawsuit from his client upon their return for not getting him to the summit as promised. Unfortunately for the accuser, Garrett had a watertight contract stating that safety comes before getting to the summit. Logic prevailed and after 3 years, the case has been dropped with no fault found on Garrett's part. 
As discussed in the podcast, we have to see this as a win not just for guides on Everest, but any kind of tour or group leader in any kind of outdoor pursuit. We can't have a situation where guides withdraw their services due to fear of similar repercussions.  
Read the full article here:
adventure-journal.com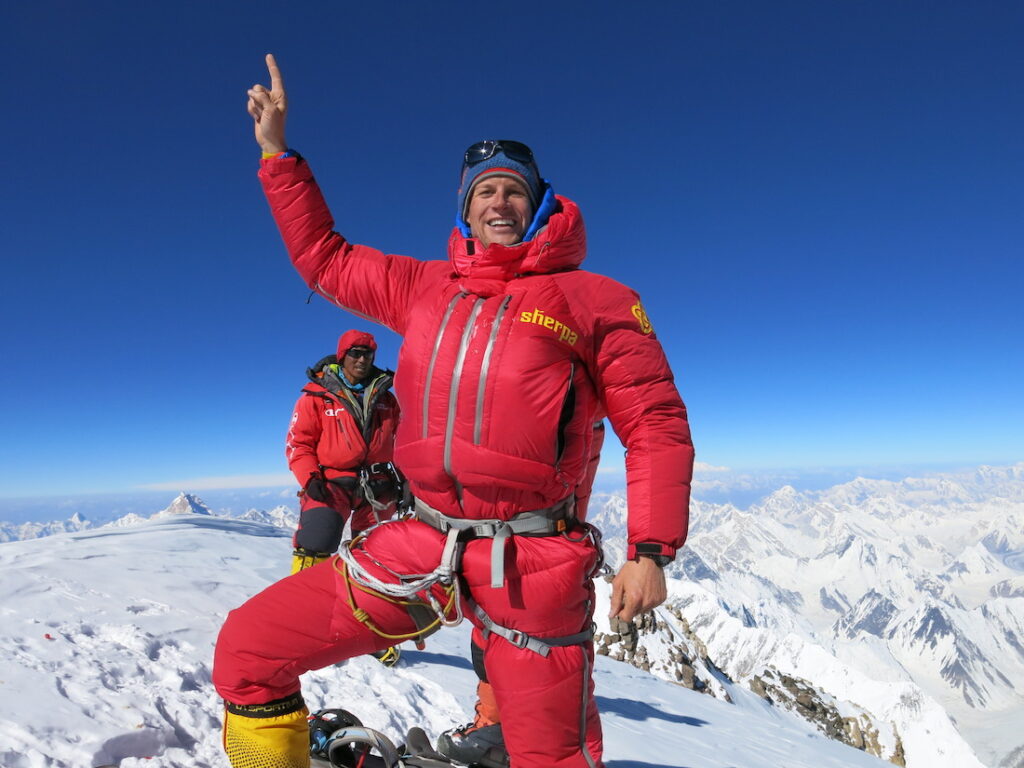 K'gari is the traditional name for Fraser Island, the largest sand island in the world and home to possibly the last pure population of Dingo due to its separation from the mainland. There have been many misconceptions and theories about the state of the packs and the food available to them. Many suspected that the lack of food was directly linked to the negative encounters with humans. There have even been suggestions of feeding stations around the island specifically to supplement their food intake.
Thankfully, the addition of camera collars to several dingoes on the island has gathered more accurate information about their movements and diet. It became very clear, very quickly that there is more than enough naturally occurring food on the island without human intervention and the interactions with humans are more linked to their inquisitive nature or being deliberately fed. It's a great use of technology to discover more factual information and not resort to guesswork and opinions but rather, gathered data. 
See the Dingo-cam footage and the full article at:
australiangeographic.com.au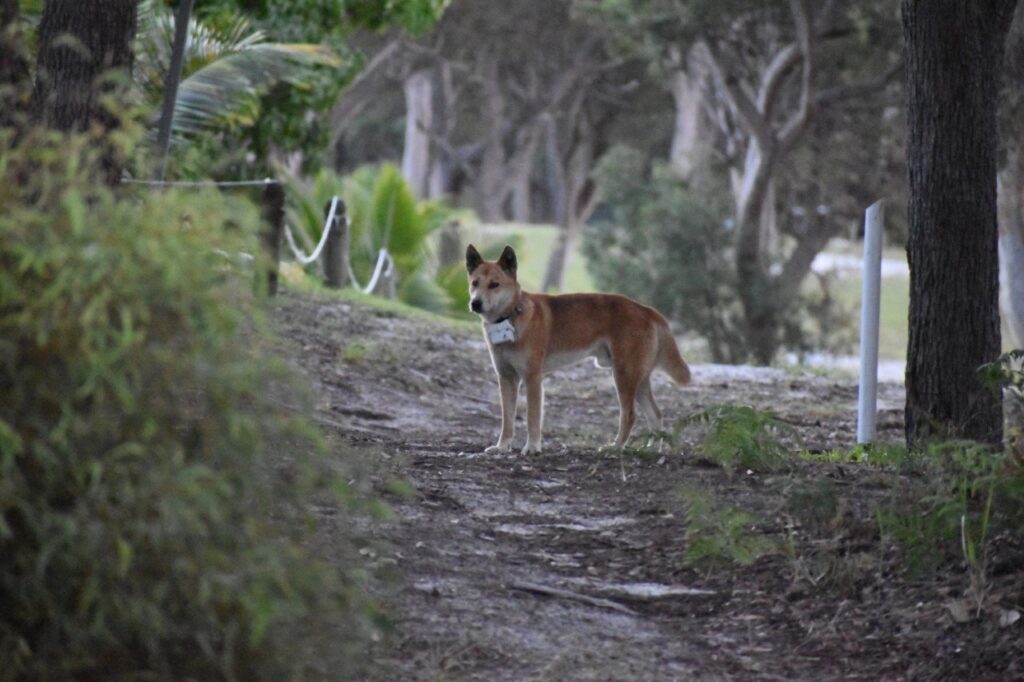 The Min Min "Scooby Doo-like" mystery solved!
Moving lights that "follow" the viewer, split into two, and other spooky encounters in remote locations are what every good Scooby Doo mystery is made of. The Min Min lights in a remote section of the Australian outback tick all of these boxes and for that reason have captured the imaginations of locals and visitors for many years.
In an effort to discover what actually caused the Min Min lights, Professor Pettigrew investigated the phenomenon and ran some tests in the region. What he discovered was not aliens, UFOs or spirits in the sky but rather the reflection of lights on a low lying layer of cold air. It might not be the discovery many were hoping for, but it's still quite fascinating.
Read the full article here:
australiangeographic.com.au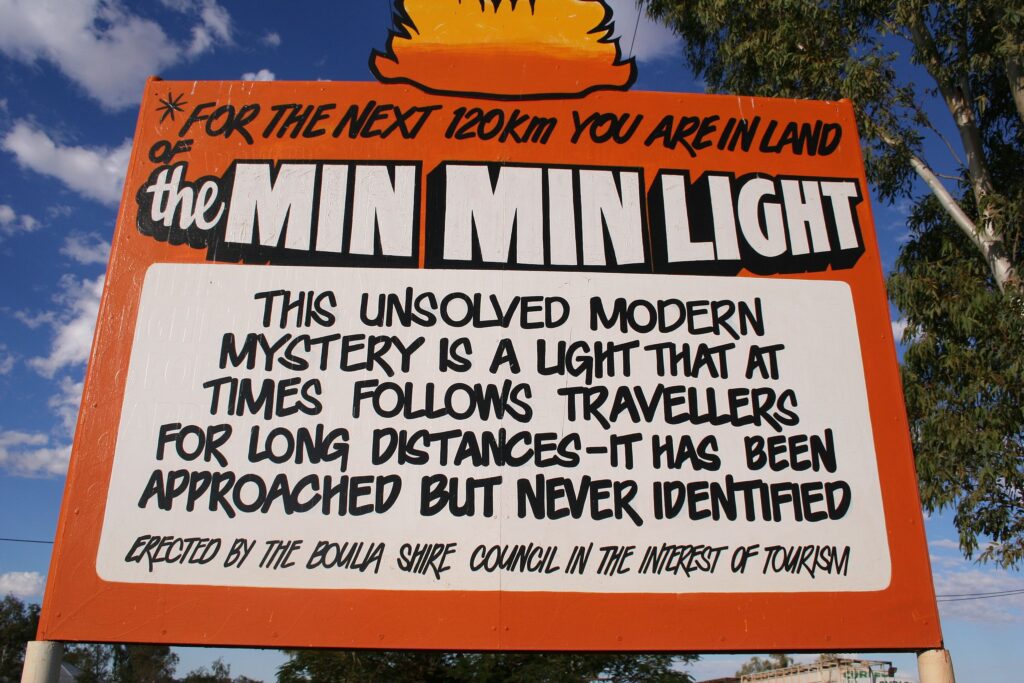 The Border Trilogy - Cormack Mccarthy
The Border Trilogy by Cormack McCarthy consists of these three titles: All the pretty horses, The Crossing and Cities of the plain. Author Cormack McCarthy might not be familiar to you but films adapted from his novels like  The Road and No Country For Old Men might be. 
The stories are set early in the 1900s on cattle ranches where real cowboys went about their work in rugged conditions and dealt with even more rugged individuals on their travels. Cormack captures those boyhood dreams of heading into the wild alone and living off the land. As I mentioned int he podcast, in some ways, the stories reminded me of popular novels like Tom Sawyer and Huckleberry Finn. 
If you don't have a good grasp of Spanish, you're going to get a pretty quick lesson as there are big conversations throughout the book solely in that language. I literally had to read this book with my phone next to me to translate phrases and at times, full conversations where required. 
The trilogy is most definitely a fantastic read and Cormack captures so many emotions and the remoteness of the wilderness within which they travel.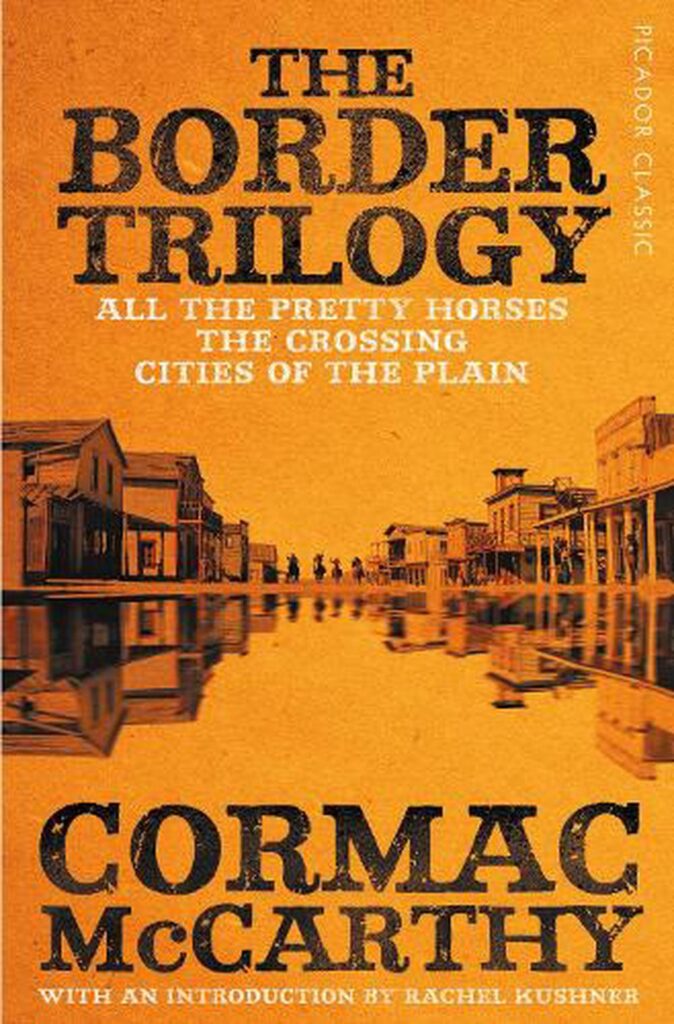 Pan has to be one of the most unusual books I've read in a long time. It follows a hunter who lives on the outskirts of town. The hunter is awkward in almost all social situations and most certainly in his dealings with the fairer sex.
Knut Hamsun's writing, or rather his plot twists, have been likened to that of Shakespeare. This wasn't initially evident but as I got deeper into the book, this is perfectly displayed in one particular incident that was both clever and quite shocking. 
It's not a big book to read and it's certainly not for everyone, but it's something different and quite interesting.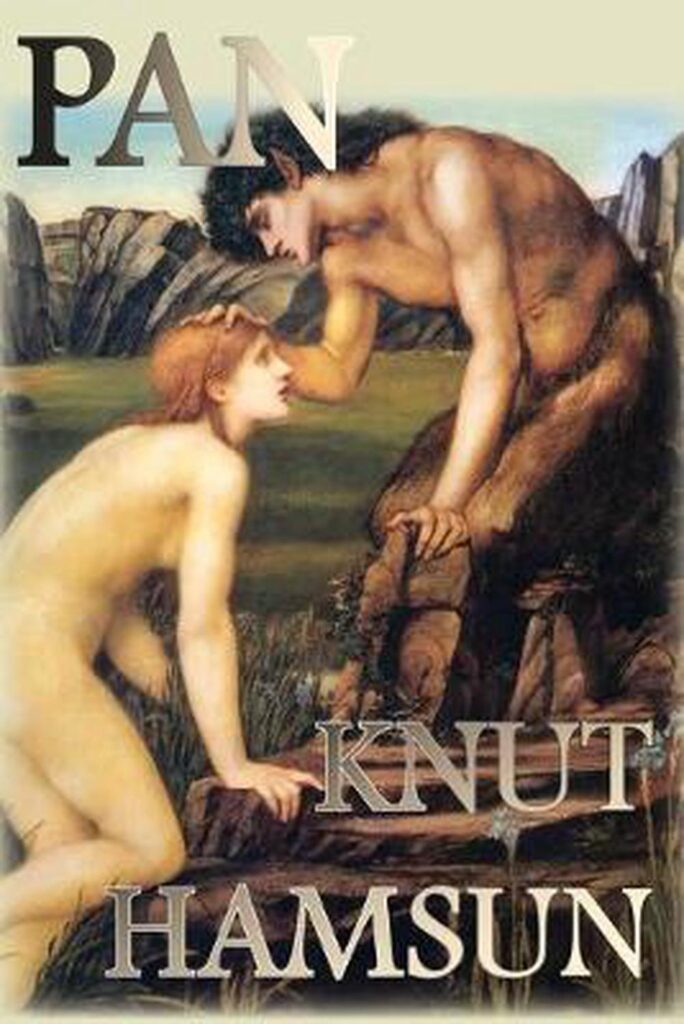 Dark Emu is quite a fascinating book to read as an Australian, having grown up with very limited Indigenous history within our schooling and no access to any other Indigenous teachings in our community. It goes into great detail about previously little known farming and fish trapping techniques of the Australian Indigenous people.
This book attracted some negative press after its release. It was said to be an exaggeration of facts and sections acquired from old journals. There may certainly be some excitement from the author that translates into his own theories and hypothesise but I think that is a natural part of any conversation. For that reason I think that he attacks are mostly not warranted. I think it's also fair to say you'd have to imagine that anyone claiming to be an "expert" in Indigenous Australian culture and life would perhaps be fearful of information that had not included in their own findings.
I think, as long as you can read the book in a way that separates the facts and assesses them differently to the the suggested theories, then I think there is still al lot to be gained from this. 
I still rate this book very highly as it's clearly full of factual evidence and interesting firsthand accounts from early explorers who moved through Australia in it's very first days. 
The film Jungle, starring Daniel Radcliffe and based on the book written by Yossi Ginsberg, tells the amazing story of of his survival for 3 weeks in the Bolivian Amazon jungle.
I thought the depiction of the hazards was incredibly accurate and the stress shown by Radcliffe was perfectly portrayed. It's a film that hasn't gone too "Hollywood" in its approach and I'd suggest that has a lot to do with the Director Greg McLean, of Wolf Creek fame. 
The film is well worth a watch but may leave you a little overcautious on your next hike. 😉