Many people are lucky enough to travel the world as part of their job, but in Shawn's case, his work takes him to parts of the globe that few of us will ever see.
When you scroll through his Instagram account, it looks more like some kind of National Geographic guide. Living with traditional reindeer herders in Mongolia, paddling a kayak through the islands of Singapore and crossing the Simpson Desert in the centre of Australia are just some of the standouts you will see. Hearing Shawn recount his adventures first-hand was not only fantastic for us but you could really hear his love for nature, culture and far away destinations shine through.
It's immediately apparent that Shawn is a storyteller at heart. At the same time he's much more than that. He's also a loving father and husband, a bushcraft enthusiast, a 4×4 adventurer and someone who appreciates all of the beauty that the world holds. For all of those reasons, we thoroughly enjoyed every minute of this episode.
Keep up-to-date with Shawn's adventures:
INSTAGRAM: @shawnpeach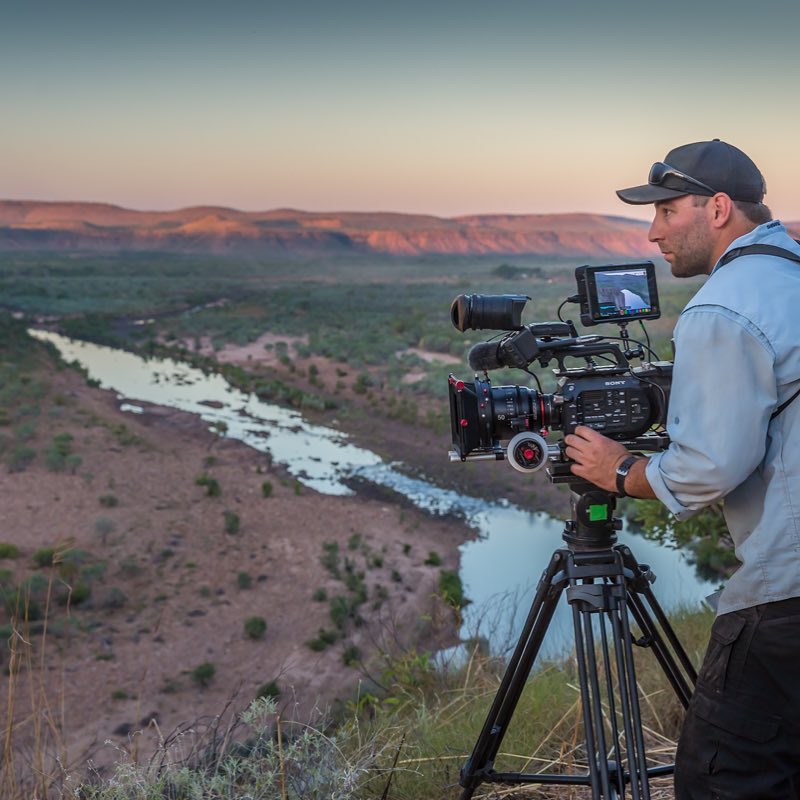 Official Podcast sponsors:
BLUEY MERINO
An Australian-owned-and-operated Merino Activewear & Outdoor Clothing company.
www.blueymerino.com
CARIBEE
One of Australia's most well known and leading backpack, travel and outdoor brands.
www.caribee.com
These videos come to us all the way from Denmark, by a guy named Bertram. He's a bushcraft enthusiast , former instructor and also has some amazing blacksmithing and woodworking skills.
In any of his videos you are just as likely to see him roast a chicken over an open fire as you are to see him make a bushcraft shelter or paddle his way down a stream.
Bertram's work is peaceful, calming and inspiring. Such simplicity in many ways and as Shawn mentioned in the podcast, a VERY, VERY deep rabbit hole to explore.
Below is the first video that Shawn sent me to check out. 
4WD Action was the magazine publisher gig that set Shawn on his path in outdoor adventure cinematography.
The show ran on a gruelling timeline and as you can see from the episode I've listed below, the days were filled with some pretty high-level action. 
Set in the middle of Australia, with the desert as a backdrop, the Finke Desert race spans 460km in total across some of the most brutal terrain you can throw at a vehicle.
Shawn talks about his own involvement with the Finke Desert race and shares some crazy stories about the purpose-built vehicles and the kind of people who drive them. 
The video below has some 2019 race highlights to put some of the conversation into perspective.
As a cameraman assigned to the Patriot Games TV show, Shawn was certainly thrown into some interesting cultures around the globe. This was the same crew that also raced in the Finke Desert race mentioned above.
This is how Shawn came to be riding on horseback with a traditional reindeer herding family and how he came to meet the Mongolian eagle hunters.
Below is the Season 3 teaser clip which gives you a pretty good idea of the sort of country Shawn was filming across. 
Pat Callinan's 4X4 Adventures
This is another very popular Australian 4×4 show that Shawn has filmed content for. You can see from the full-length episode below that it's the kind of production that took him to some spectacular locations all across Australia.
Shawn was part of the team that completed the 75th anniversary reenactment of the famous military event.
As he mentioned in the podcast, the journey included some huge paddling days and sharing the beach with rats at high-tide.
Below is both a video on the details of the original event and Shawn's Instagram post featuring some images of their reenactment.