Paul Barach is an adventurer and the author of ​'Fighting Monks and Burning Mountains: Misadventures on a Buddhist Pilgrimage', but as I mention in the podcast episode, it's hard not to immediately put those labels on him and think that you have him worked out. However, the stories and motivations behind Paul's adventures of hiking 1,200 kilometres across Japan (while completing the Shikoku Pilgrimage), hiking the PCT or cycling across the United States are equally as interesting.
With a stoic mindset and raw human power, Paul has completed more extraordinary adventures in the last 10 years as some of us might hope for in a lifetime. Join us on this episode as we talk hiking, karate, snakes, philosophy and a whole lot more with Paul.
 

 

View this post on Instagram

 
Follow Paul and buy his book:
Instagram: @barachoutdoors
Purchase Paul's book: Fighting Monks and Burning Mountains: Misadventures on a Buddhist Pilgrimage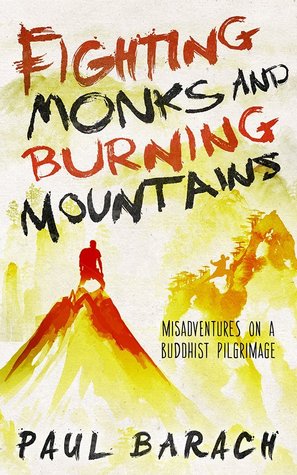 Official Podcast sponsors:
BLUEY MERINO
An Australian-owned-and-operated Merino Activewear & Outdoor Clothing company.
www.blueymerino.com
CARIBEE
One of Australia's most well known and leading backpack, travel and outdoor brands.
www.caribee.com
QUESTION:
What are Green Grocers, Blue Moons, Yellow Mondays and Whiskey Drinkers?
ANSWER:
They are all varieties of Australian cicada
Check out amazing cicada colours, varieties and more crazy names at: cicadamania.com
three brothers cross Bass Strait on kayaks
When COVID-19 ruined plans of overseas adventures, the Lambers brothers decided to to put together a more accessible, Australian based adventure. They decided to tackle the span of water between the Australian mainland and the island of Tasmania, known worldwide as an extremely treacherous piece of ocean. 
Read the full article at: abc.net.au
Outdoor Therapy For Veterans
Dustin Kisling and Josh Jespersen, both former Navy SEALs have been working towards a new law that could see struggling veterans being prescribed outdoor activities as treatments instead of pharmaceuticals.
Read the full article at: npr.org
TOM'S MAGICAL MYSTERY MEDIA MASH-UP:
What is life like living in a ghost town?
Brent and his mate purchased an abandoned mining town called Cerro Gordo.
On his YouTube channel: Ghost Town Living, he takes us on the adventure with him in his attempt to restore the town to it former glory and one day allow visitors to stay.
Camping, cooking and painting
Sent to me from a loyal listener, this film is an immersive experience best appreciated with the lights down and a warm drink in hand.
It's bushcraft, outdoor cooking, hiking and even painting, all rolled into one beautiful piece of creativity.
Survivor Man is back, but he's not alone
Don't be too quick to judge this show until you've given it a good watch. As a fan of Les' original work, I was worried about what teaming up with his son would do to the dynamics of his TV show formula.
I'm happy to say that it works quite well and my own sons and I enjoyed watching.
Chase Tucker getting roasted
Chase Tucker is a previous guest on the podcast on both Episode 25 and Episode 30.
This video celebrates his 50k subscribers on YouTube as he tackles some of the more interesting, unusual and plain nasty comments people post on his channel.
It's a good laugh (mostly at Chase's expense) and worth a watch.