Training to climb mountains
When you take a look at Chase Tucker's credentials and experience it starts to become very clear that he is a voice worth listening to in the world of hiking and climbing fitness. Aside from perhaps the more typical Personal Trainer and Fitness qualifications, Chase has also acquired Altitude Training and Expedition Leader experience. When you speak to him though, here's no mistaking where his true love lies. It's Strength and Conditioning Coaching, specifically for mountain climbers and hikers, and he's happy to tell you all about it.
What I really love about Chase is his calm and balanced demeanour despite all of his experience and qualifications. He presents his YouTube videos with a no-fuss, no-BS delivery that I found extremely refreshing in a sea of "fitness gurus" on the internet.
My goal while talking to him on the podcast was to get some tips and advice for our listeners but also dig deeper and find out what Chase was all about. I'm pretty sure I achieved all of that and perhaps a little more. He was a fantastic guest, he was so open to sharing his experiences and advice and I know you will enjoy this episode.
Keep up to date with all of Chase Tucker's outdoor adventures and training sessions:
Website: basecamptraining.com.au
Facebook: basecampfit
Instagram: @chase_mountains
YouTube: Chase Mountains
Official Podcast sponsors:
BLUEY MERINO
An Australian-owned-and-operated Merino Activewear & Outdoor Clothing company.
www.blueymerino.com
CARIBEE
One of Australia's most well known and leading backpack, travel and outdoor brands.
www.caribee.com
Specialising in premium beard grooming products, jerichoaustralia.com use blends of natural oils as well as plant and nut butters to create their range.
Listen to this episode for our exclusive 15% off code to use on any items in Jericho range at jerichoaustralia.com
what3words app saves injured hikers
If you heard about a phone app leading to an injured hiker being rescued, you'd probably assume it was something like TopoMaps+ so that you could navigate your way to safety. Or perhaps a messaging type app to communicate with a rescue team. In this unique situation though, when the ambulance team were unable to get exact location details from the hikers, they turned to what3words. The injured hikers had mobile phone reception the ambulance crew were able to send them a link to the app and gain their exact location down to the square metre. In case you are wondering, they were found at murky founding spoonfuls.
Read the whole article on abc.net.au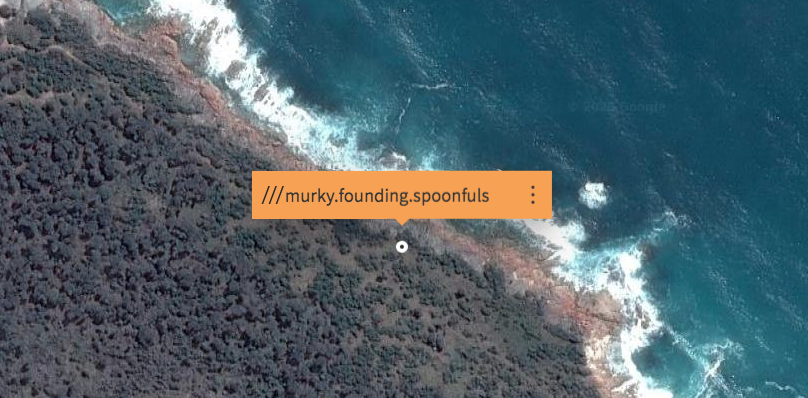 Gym junkies hitting the outdoors
It certainly didn't surprise me that more people are taking on the trails since gyms are mostly still closed for COVID-19. It didn't surprise me to hear that a lot of those people were really enjoying new experiences like hiking and mountain biking. What I took away from the article though was the hope that perhaps, even after the gyms open again, that these people continue to include the outdoors in their fitness regime. After all, you and I know the positive benefits of spending time outside. 
Read the whole story at washingtonpost.com
Is yellowstone ready to erupt?
Around the start of June, 2020, Yellowstone's supervolcano decided to get our attention with a display of almost a dozen earthquakes in a single day. It's nothing unusual for this sort of thing to happen every couple of decades or so but hey, it's 2020 and we know that anything can happen. Lets hope it simmers down and stays nice and relaxed.
Check out the whole story at sciencealert.com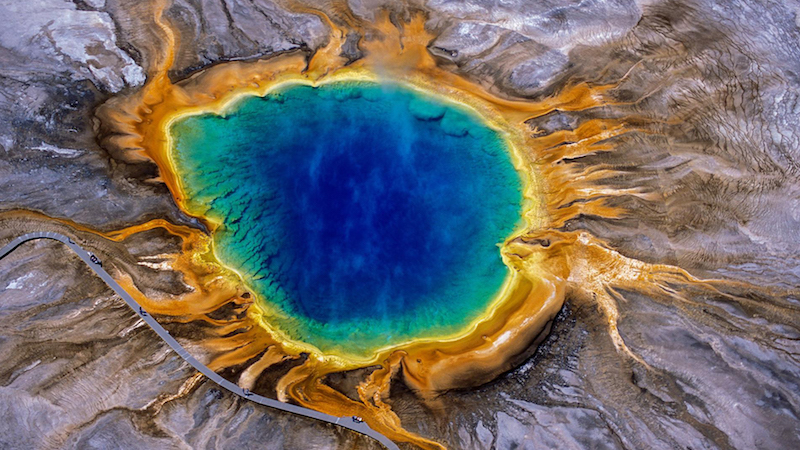 TOM'S MAGICAL MYSTERY MEDIA MASH-UP:
Steph Davis - from climbing to Base-jumping
The story of Steph Davis' journey from sponsored climber to base jumper is both heartbreaking and extraordinary at the same time. In this short film, put together for Mammut, Steph tells us her story. The end result is an inspiring film that helps you appreciate what you already have and equally makes you want to immediately grab your boot and pack and hit the trail.
PODCAST GUEST: CHASE TUCKER
Daily fitness routine for hikers
This routine by Chase is one of my personal favourites. Lots of focus on mobility and controlled strength. 
how to build mental strength
Head to the mountains - clear your head
We spoke to Chase during the podcast about dopamine fasting and his experiences. 
There's a video below plus a detailed article with all you need to know to prepare for your dopamine fasting in the mountains.
The Flexible hiking boots Chase wears
There's always going to be debates about the perfect hiking boot. We're not sure that there is such a thing as personal preference plays such a huge part in comfort and decision making. These lightweight, flexible hiking boots were something that Chase was really impressed by. So impressed that he filmed this gear review:
Somehow we got to talking about writing at one point in the podcast and Chase was telling us about the techniques he adopted from Tim Ferris. Skip straight to 4:30min for his explanation or watch the whole video to get some tips for coping with COVID-19 lockdown.
Glasshouse Mountains - indigenous story
We don't live too far from this amazing group of mountains. Chase is a big fan of this area too. He also told a near perfect version of the aboriginal dreamtime story that explains the forming of the mountains.
Read the whole story in detail on glasshousecountry.com.au

Nathaniel Drew on dopamine detoxing
This is the video that Chase mentioned that gave him the inspiration to get back out into the wilderness and get into some dopamine fasting again. Chase explains his motivations and experiences in detail in the podcast episode.