We gave you all the answers you did (and perhaps didn't) want to hear
Our first live Q&A session certainly tested our nerves in a completely unknown format to us. We really enjoyed the interactivity that it provided and also the discussions that it created among the viewers. We were asked about many aspects of our hiking, upcoming plans to hike, fitness, trail food and a whole lot more.
We also fielded a couple of curve balls that had us thinking quite a bit. Overall it was a really enjoyable experience in a medium that put us more in contact with the audience than ever before.
For those reasons I can see us definitely doing more podcast episodes via this format in the future.
Official Podcast sponsors:
BLUEY MERINO
An Australian-owned-and-operated Merino Activewear & Outdoor Clothing company.
www.blueymerino.com
CARIBEE
One of Australia's most well known and leading backpack, travel and outdoor brands.
www.caribee.com
Snow Leopard call on hidden camera
The Snow Leopard is regarded as the most elusive member of the cat family due to it's ability to make such hostile terrain it's home. In the Karakoram mountains of Pakistan, a high-definition, motion sensor camera has filmed what is being labelled "exceptionally rare footage". In this footage you clearly see the male leopard standing under a rock ledge, but what's better is you get to hear him bellow his mating call across the valley below. It's extraordinary to watch this Snow Leopard acting as it would without any knowledge of the camera filming him. 
The Great Burragorang Valley Walk
Multi-day hikes that extend beyond 3 to 7 days are not as easy to come by in Australia as they are in other parts of the world. Thankfully, it looks like we'll have a 316km loop to add to our list in the near future. While it's difficult to find information on exactly when the walk will be completed, what we do know is that it's planned to wind through the Blue Mountains, Wollondilly and The Southern Highlands all of which will offer stunning scenery, challenging terrain and no doubt interesting wildlife for any hiker. The good news for those who don't feel up to hiking over 300km is that you can jump on and off the trail where it suits you and create your own shorter adventures.
Read more about the hike in this article from abc.net.au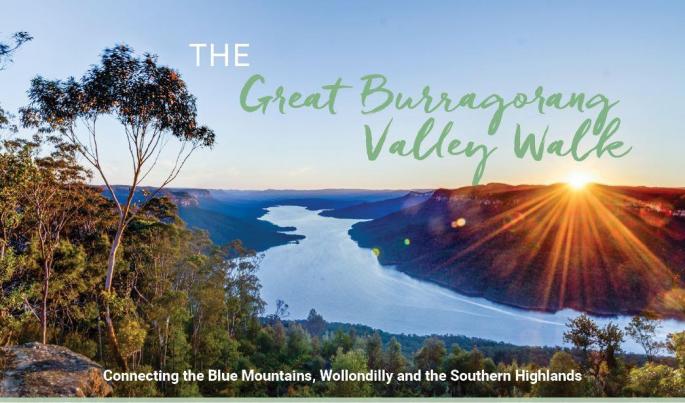 What a way to go! These two Long-Legged Flies had their fate sealed in amber right as they were mating. Their unfortunate luck however has put Australia on the map in the palaeontology world. The find is not only dated some 40 million years old but it provides valuable data on the kind of sub-tropical terrain that would have sustained these insects around that time.
Read the whole article at australiangeographic.com.au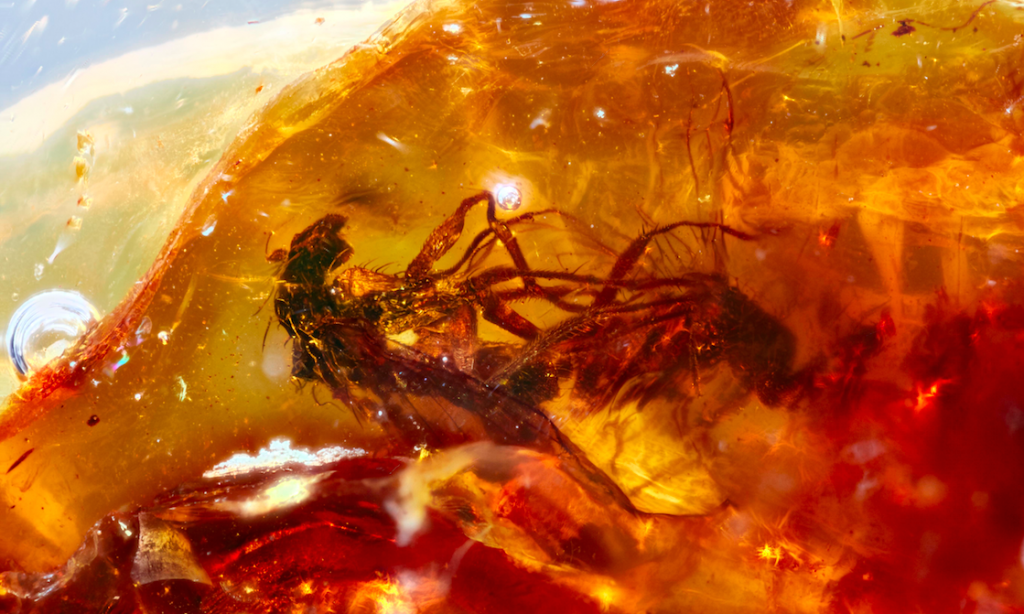 TOM'S MAGICAL MYSTERY MEDIA MASH-UP:
flying over Mt Erebus, Antarctica
This video has spectacular footage of a search and rescue training flight over Mt Erebus in Antarctica. Mt Erebus is the second largest volcano in Antarctica and the southern most active volcano on the planet. As the helicopter flies around the edge of the opening you start to get a feel for the size and power of the mountain. A simple video but a really interesting watch.
The Pathan Project - Climbing in Pakistan
This climbing documentary, set in the spectacular mountains of Pakistan, follows a team of climbers and their film crew as they attempt to discover and climb previously unclimbed walls. 
The cinematography is fantastic, the terrain is stunning and altogether it makes for some very entertaining watching if you're unable to get out into the mountains yourself. 
As we mentioned on the podcast, we had no idea of the vastness and perfectly untouched beauty that still exists in Pakistan. It is literally breathtaking terrain and well captured on film. Enjoy this one. 
Oddbjørn's Christmas video
Oddbjørn Austevik was the first guest that we ever had on our podcast way back on Episode 5 in 2018. Oddbjørn came on the show to talk to us about his like as an outdoor photographer and musician in Norway. 
This was his Christmas video for 2019 and show some of the spectacular snowscapes he was able to capture around that time. It's a great watch and as always, Oddbjørn is both interesting and skilful in his approach for the perfect shot.
Craig's solo overnight hike
We were asked about our solo adventure's in the Q&A session and Craig spoke about his first overnight hike. Here's the full video of that trip with some great footage of Australian Rainforest.
This was my first solo trip and I decided to hit the water. I really bit of more than I could chew and you can pick that up at certain points in the videos if you look carefully. Still, it was a fantastic canoe adventure that definitely shaped the way I approached hiking and other solo adventures in the future. 
MEALSPEC FLAMELESS HEATER REVIEW
These are the Mealspec Flameless Heater systems that Craig mentioned during the live Q&A. It really was hands-down the best food I've ever eaten in the wild to this day. Sausages, Scrambled eggs, caramelised onion and pancakes, all served on a rock slab. Perfect!
Our 4-day survival adventure
These four episodes are the challenge that Craig and I set for ourselves to test our skills and resourcefulness in the wilderness. It was really tough at times and dangerous at other times when you consider I was attached by a venomous snake. We learned a lot about ourselves and each other though and we know how deep we can dig now if we ever get stuck beyond our planned schedule. Enjoy watching us in pain in this survival challenge.  
Pangaea - the Australian band
When we were talking about the palaeontology story, mention of Pangaea, the ancient land, came up in conversation and this was the Brisbane band of the same name that we were discussing. Some nice tunes for your hiking or trail-running perhaps. 
Regurgitator - Another Brisbane band
We also mentioned the band Regurgitator. Check out one of their first singles in this video. Again, great work-out or trail-running tunes from a great Australian band.