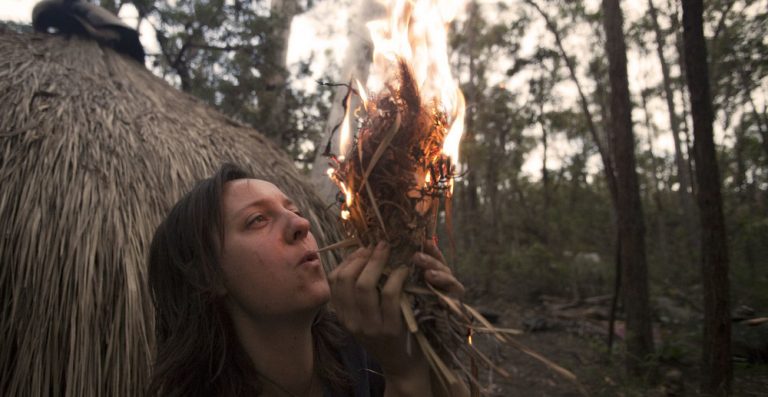 After discovering Claire's book 'My Year Without Matches' online I immediately began to dig a little deeper to find out what this author was all about. Spending a year in the Australian bush in no mean feat and the idea itself immediately captivated me. It didn't take me long to want to know more about her experience and way of thinking so the book seemed like the perfect place to start. It's a real page-turner and when it arrived I made short work of reading it from cover to cover. It was a fantastic read but served only to further fuel my curiosity into her lifestyle.
It was at that point that I knew I had to get Claire on the podcast as a guest so we could really get granular on her approach to the wilderness, it's benefits and her teachings.
Learn more about Claire's services and where to purchase her book:
naturesapprentice.com.au 
Official Podcast sponsors:
BLUEY MERINO
An Australian-owned-and-operated Merino Activewear & Outdoor Clothing company.
www.blueymerino.com
CARIBEE
One of Australia's most well known and leading backpack, travel and outdoor brands.
www.caribee.com
Not many people are going to argue that Elon Musk isn't a genius and when he recently released the Cybertruck we certainly had confirmation of that. He's created a sleek looking machine with some pretty amazing features and a ton of fantastic optional extras and of course, when I saw the outdoor version of the Cybertruck (pictured below) I was a drooling mess. 
All the specs and some more great photos and videos can be found on tesla.com
Land Rover defender 90 - Lego Technic
More and more often we see crossovers between big brands that lead to interesting and often quite successful collaborations. When Land Rover teamed up with legendary Danish toy manufacturer Lego, it was pretty clear that only good things would follow. The result is a fantastic recreation of the Defender 90, complete with moving pistons in the engine, a 4-speed gear box and adjustable luggage racks. What's equally interesting are rumours around this Lego release actually being a deliberate leak by Land Rover of a model we may see on a showroom floor in the future. It's a tough looking 4×4 rig so we'd be more than happy to see it come to life. 
Check it out or buy your own at landrover.com
When someone mentions fights to the death in the animal kingdom we tend to automatically conjure up images of epic Lion King like battles, grizzly bears trying to tear each other to pieces or snakes fighting off giant eagles. I don't think anyone automatically thinks of a platypus. In this battle against an Australian native water rat, a platypus is not only in a battle for it's life but actually comes out the victor. 
It was a very rare situation witnessed by Ann Killeen when she was spending some time around a creek. Platypus are highly elusive and it's information and accounts of their behaviour that helps us continue to learn more about them.
Get the whole story on australiangeographic.com.au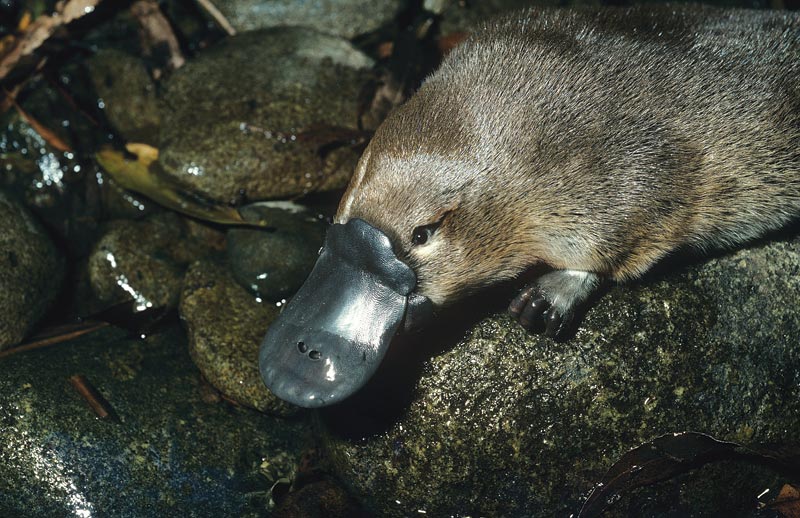 89-Year-Old Grandma and Her Grandson Visit All of the National Parks
Ohio resident Grandma Joy had been living a quiet life as a widow for the past 20 years until her grandson Brad decided to change all of that. Joy had never even seen the ocean, a mountain or a desert but Brad was determined to get her into the wilderness after she expressed interest into some of the outdoor pursuits that he undertook. They decided to visit all 61 US National parks and kicked off by visiting 21 National Parks in 28 days. Now, 5 years later, the duo are on the home stretch with 49 of the 61 parks already ticked off. 
Read all the details on backpacker.com
TOM'S MAGICAL MYSTERY MEDIA MASH-UP:
I made a big call on the podcast and said that Beau Miles' YouTube channel (on which this film is featured) was my best find of 2019. It's a big call but I still stand by that. In this film, and all of his others, he's a charismatic, genuine and honest character. He's easy to watch, has a great knack for telling simple, yet amazing stories. He's also a little bit crazy and able to concoct the most wacky, ridiculous and entertaining challenges that maintain your interest right to the end. I'm looking forward to seeing a lot more form Beau's channel once I've finished binge-watching what's already there. 
Snowboard Pro builds off-grid home
A cabin in the mountains is definitely right up there on my list of things that capture my attention, not to mention my heart. I stumbled across this little film featuring Mike Basich, ex pro snowboarder taking the camera crew through his amazing cabin that he designed and constructed himself. It's not just interesting and inspiring, it's actually fascinating and the end product is beautiful. You'll enjoy this one for something different. 
What's better than knowing how to make a fire a couple of different ways? Well, it's knowing how to make fire 14 different ways of course!! Now not all of these are practical on the trail or in an emergency situation but it's really interesting to see so many different methods and the pros and cons of each. It's well worth checking out and trying to pick up another technique or two.
The name and the photo speak for themselves. There's not much more to say at all about this Marshmallow Crossbow except that this festive season you S'mores might be coming in hot!
Order online or check out some review videos on mmxvancouver.com
This 
DMOS make a selection of rugged, collapsible shovels and you can see the whole range on dmoscollective.com