Tom Langhorne
Apart from telling us about adventures of running around in the Scottish Highlands in not much more than a kit, our guest Tom Langhorne also delves into his love for the wilderness.
Keep up with all of Tom's adventures by following him on the Fandabi Dozi Wilderness Adventures Facebook page or subscribe to his YouTube Channel. You can also support Tom's passion for bringing interesting content through his Fandabi Dozi Patreon page.
He's also on Instagram and here's a great shot of Tom Langhorne doing what he does best.
Available on:
iTunes:  Episode 019: Hiking the Scottish Highlands with Tom Langhorne – Hike or Die Outdoor Adventure Podcast
Podbean: Episode 019: Hiking the Scottish Highlands with Tom Langhorne – Hike or Die Outdoor Adventure Podcast
Spotify: Episode 019: Hiking the Scottish Highlands with Tom Langhorne – Hike or Die Outdoor Adventure Podcast
Special thanks to our offical Podcast sponsors:
BLUEY MERINO – A fully Australian-owned-and-operated Merino Activewear & Outdoor Clothing company.
RHEOS GEAR – Floating Sunglasses (Available in Australia through HOWDOG Fishing & Outdoors)
TOPO MAPS+ – Go deeper into the backcountry
CARIBEE – One of Australia's most well known and leading backpack, travel and outdoor brands.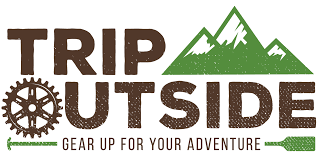 This episode is also sponsored by TripOutside.com – The fastest growing adventure gear rental website that allows customers to book outdoor gear and adventures online from the best local outfitters in over 60 top adventure destinations across North America.
PODCAST SHOW NOTES:
NEWS:
CONSERVATION GROUP TO BUY WORLD'S LARGEST PRIVATELY OWNED GIANT SEQUOIA FOREST FOR $15 MILLION
The headline says it all and it's something to be very excited about and grateful for. Definitely one of my favourite feel-good stories in a while.
Read the full article here on brightvibes.com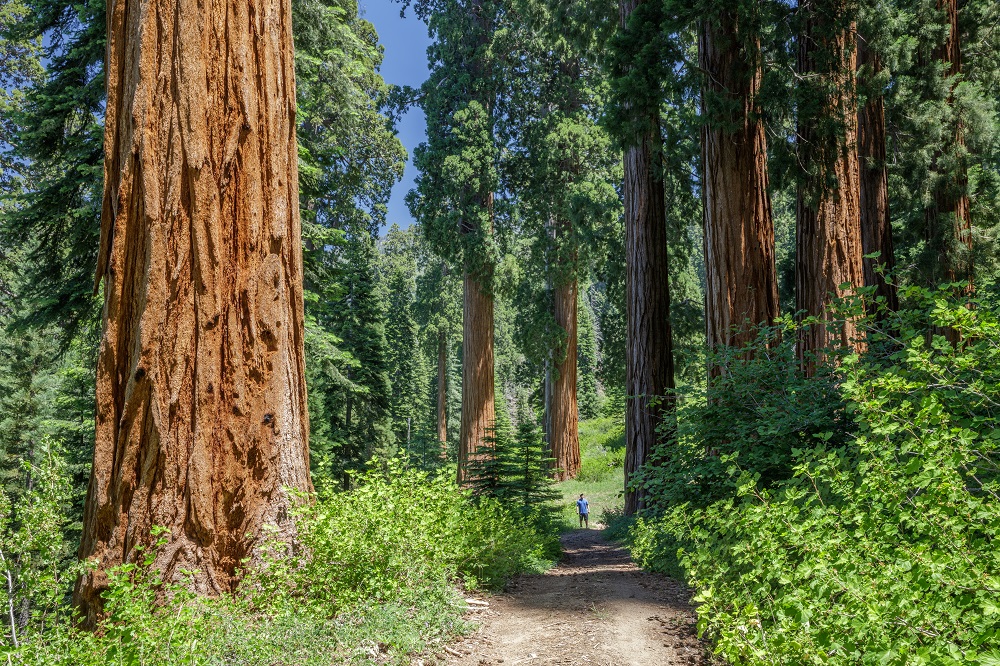 GEAR TALK:
Zenbivy – Mat
Zenbivy has gone ahead and released their own inflatable sleeping mat designed to work with their existing sleep systems. We're really excited to start using ours and put out a review for you all in the near future.
TOM'S MAGICAL MYSTERY MEDIA MASH-UP:
The Dungeon – Trailrunning at Mt Beerwah
I finally got to completing and uploading the little video I made to try and capture a fairly brutal trail that I've had the 'pleasure' of running a few times.

YETI Presents: Denali's Raven – Leighan Falley
In this Yeti film, we have a very special snapshot of Leighan's life shared with us. Her story is amazing and the cinematography in this short film is fantastic.
Jared Leto – Thirty Seconds to Mars
This was one of those rare gems that popped up in my YouTube feed. I genuinely had no idea who Jared Leto was and that kind of made my experience of the videos greater than if I'd have known he was famous. I just saw a great series of well captured outdoor stories with an interesting host. These short films are beautiful and well worth checking out.

Stairway to Heaven in Austria
Love heights? You might be interested in checking this madness out. It's a place called Donnerkogel, in Austria's Salzkammergut resort area where they've constructed a 43-meter long sky high ladder stretched over an abyss of 700 meters below. It's hard to watch in parts (purely due to my unease around heights) but it's spectacular none the less.

George Thompson The Philosophy of Identity
Another YouTube feed gem. I have no idea who George Thompson is but when I watched this video and heard his thoughts on the power of spending time in the wilderness, it immediately resonated with me. For those of you exploring the outdoors for more than just exercise, this might interest you.

My Year Without Matches – Claire Dunn
Claire's story of thrusting herself into the wild for an entire year and attempting to live off the land is truly captivating. You can learn a lot more about Claire and the book on her website naturesapprentice.com.au and jump onto Amazon and purchase My Year without Matches.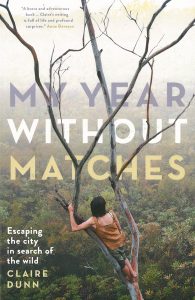 TOM LANGHORNE REFERENCES:
THE SCOTTISH TOM.
Here's a couple of my favourite videos so far from the Scottish Tom's YouTube Channel: Fandabi Dozi For some reason I find his content very captivating and interesting. In his Highlander video series he goes into the wilderness with similar kit to a 17th Century traveller. Step back in time and enjoy these videos below that Tom has put together.
The first video I ever watched of Tom's

Tom's overnight bushcraft camp video in which his sister reads Gaelic poetry
Making oatcakes as discussed on the podcast

The Highland Bow that Tom made himself

Tom making a bone thumb ring for his Eastern Archery bow